What does Radio Coach do?

This feature lets you launch continuous, real-time listening into calls in progress, discreetly and without disturbing your employees' calls.

Prerequisite: You'll need an admin account to use it.


How does Radio Coach work?

Head to your Dashboard in the Activity section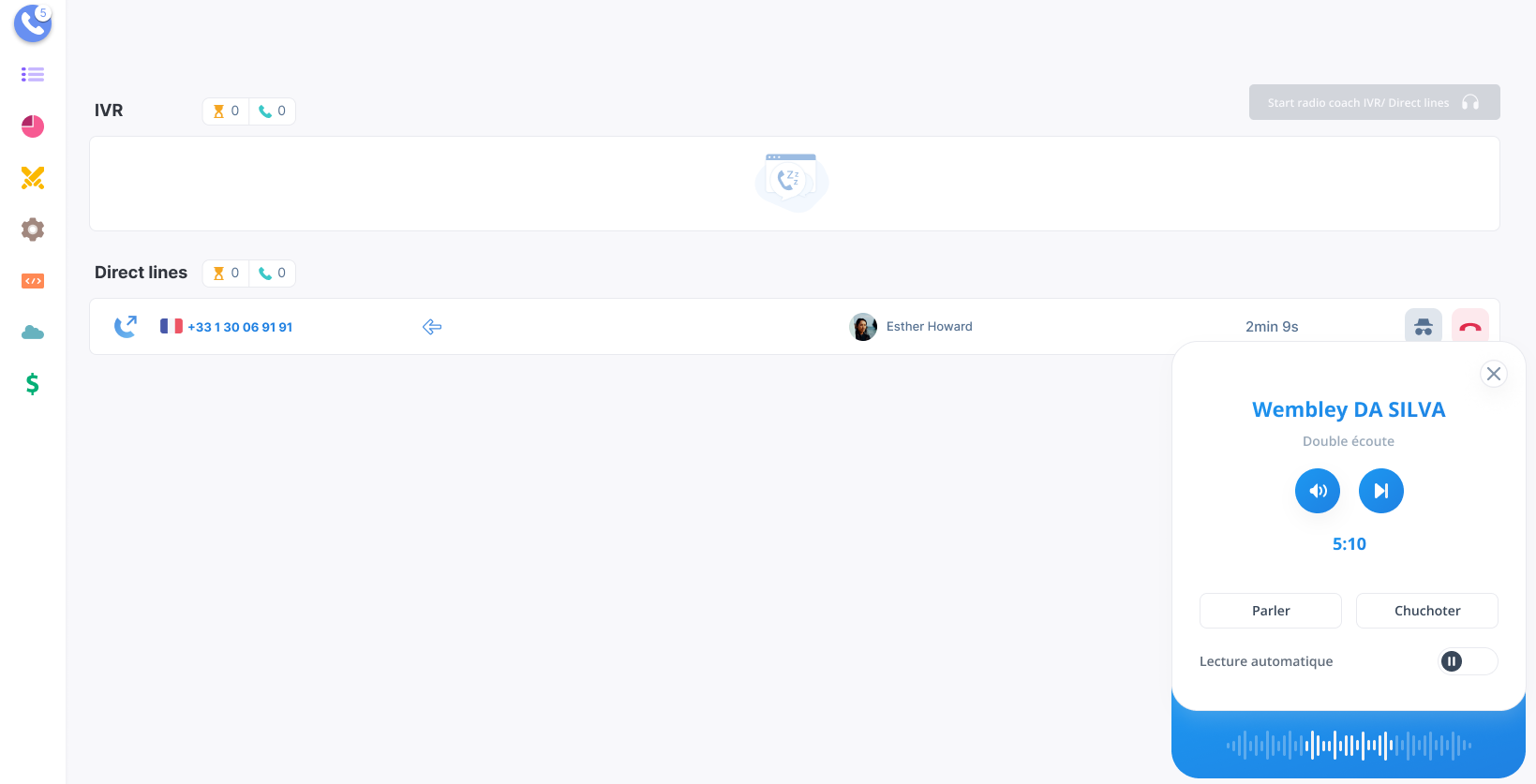 On the left-hand side of your page, above the direct lines, you'll find the "Start Radio Coach IVR/ Direct lines" buttons. Click on them and a pop-up will appear.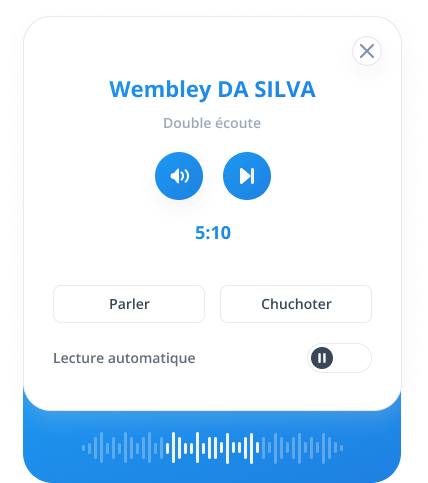 You'll find the following features in this pop-up:
The name of the employee that you're currently listening into,
A button to mute incoming sound, with a button to its right which lets you move onto the next call,
The call duration,
The buttons for being able to "talk" (in the conversation), with a button to its right which lets you "whisper" to your employee,
The option to enable or disable automatic play (once the call is finished, you'll be moved onto the next call)
Lastly, the sound level indicates whether the people on the call are speaking.