The RingOver integration in the Front allows you to:
- synchronise your Front contacts in RingOver
- have a log of all calls and texts in your client files
- listen to recorded conversations (you must have activated the option in your RingOver account beforehand)
- listen to voicemails left by your clients
- synchronise your notes/comments
- synchronise your tags

Notes :
- You must have a Ringover Power account to set up this integration.
- You need to be a Ringover admin with access to the dashboard to set up this integration


Step 1 : Set up RingOver in Front

Go to the Settings > Inboxes of your Front interface and click "Add a Team Inbox"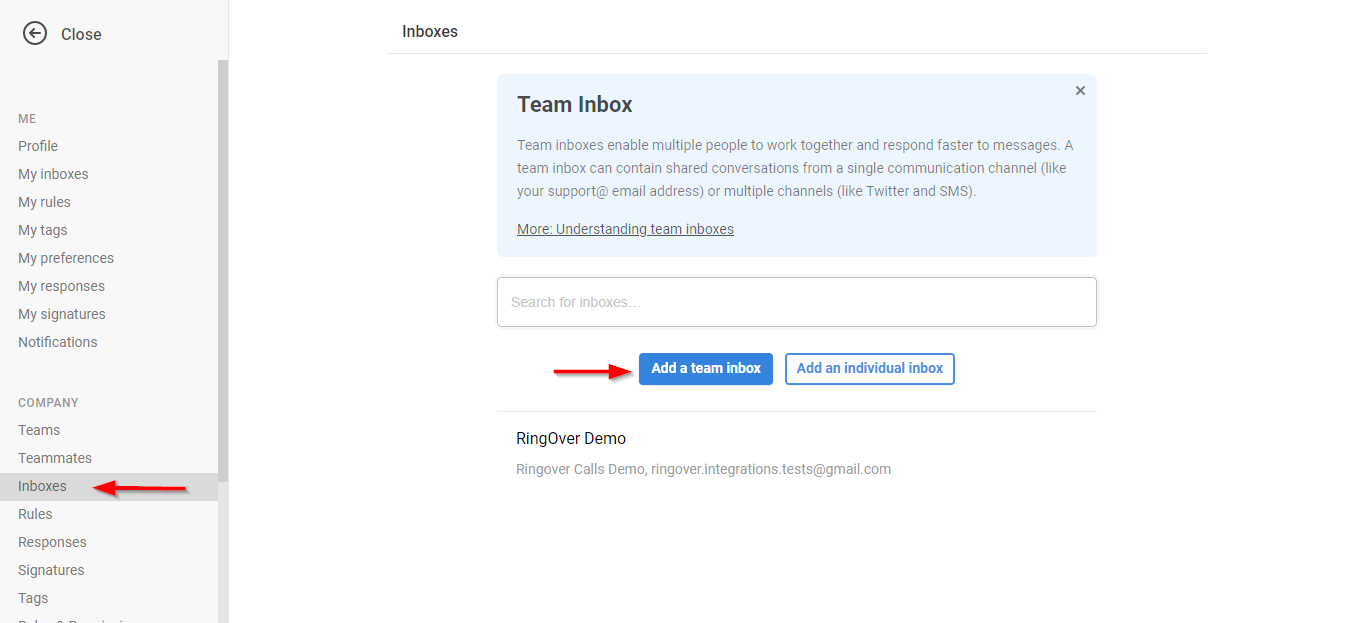 In the dropdown list, choose "Custom"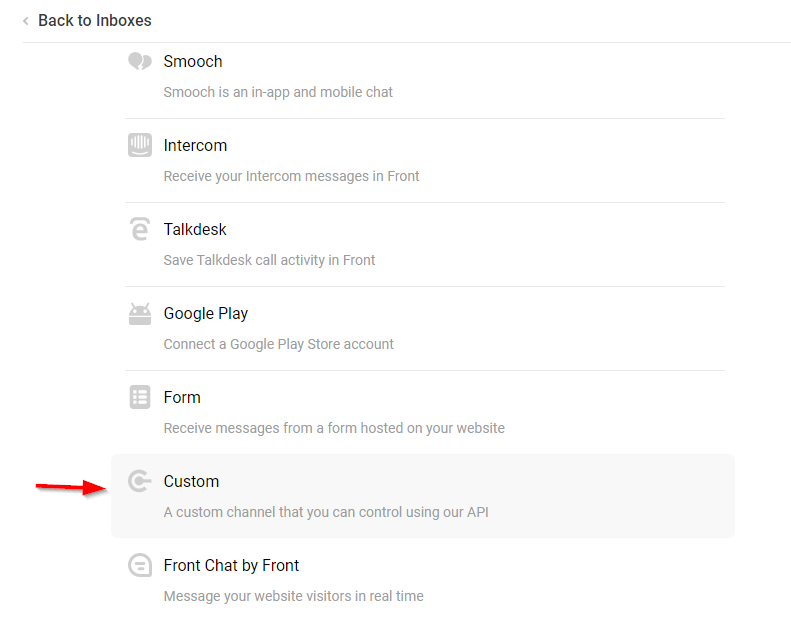 Then:
1. Give a name to your inbox, here "Ringover Calls"
2. Choose "Phone" as the channel type
3. Click Next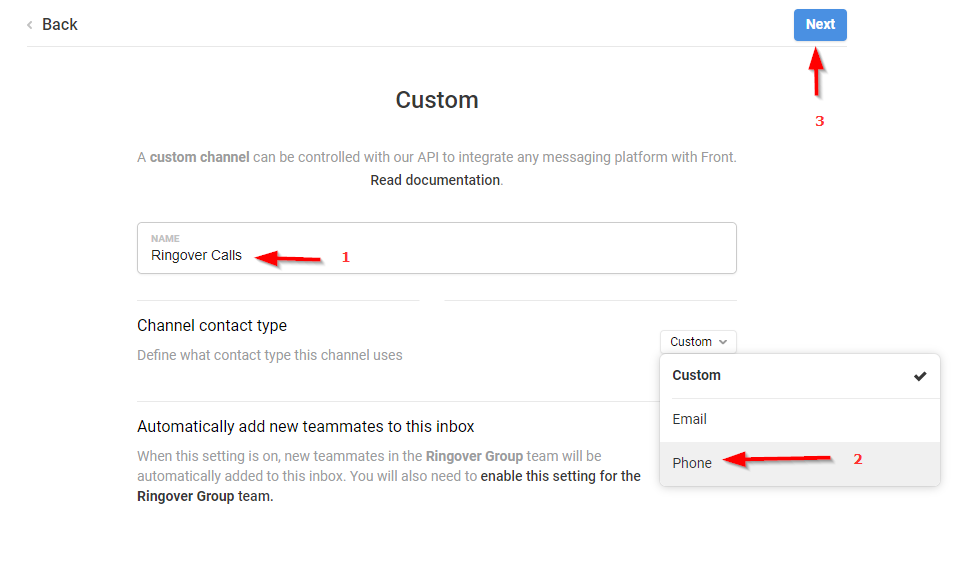 Choose the users who can access this inbox and click "Create"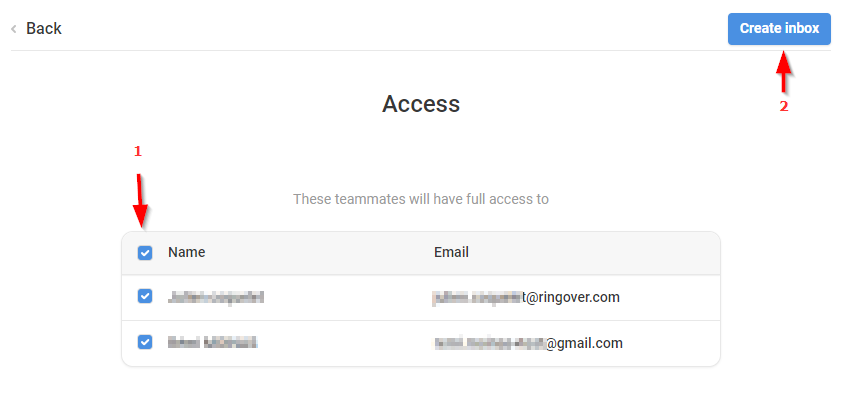 Then click API endpoints" and copy the URL :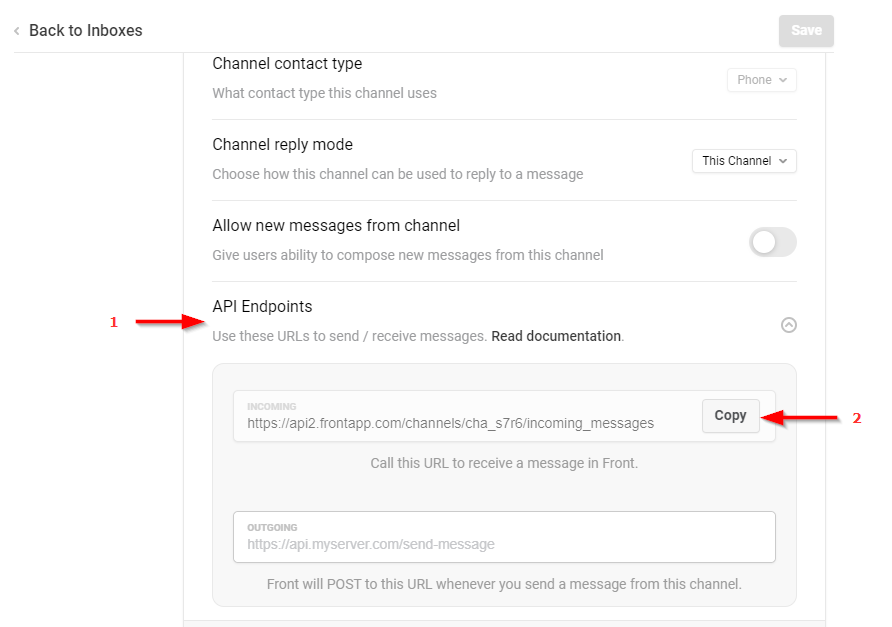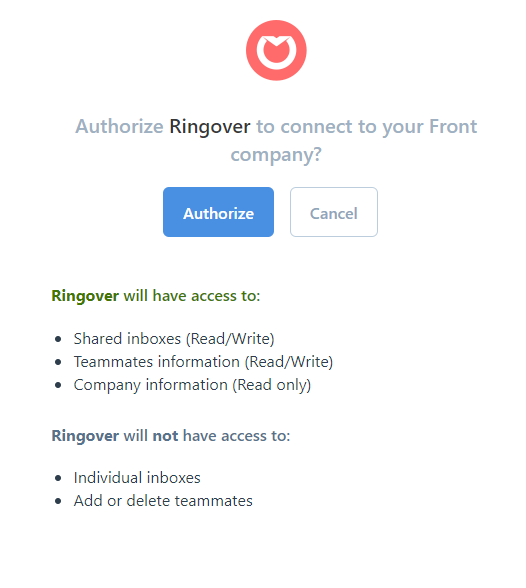 Then "Authorize"
Paste the URL (the one that you copy at the previous step) in the "Calls" and "sms":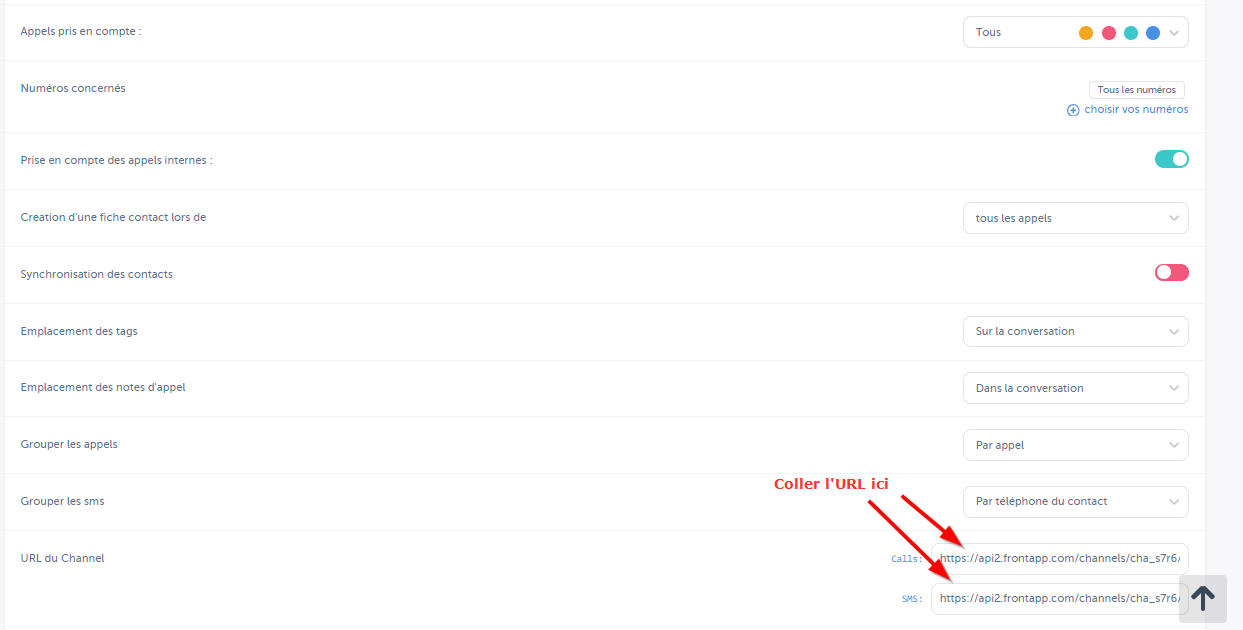 Set up the other settings to fit your needs :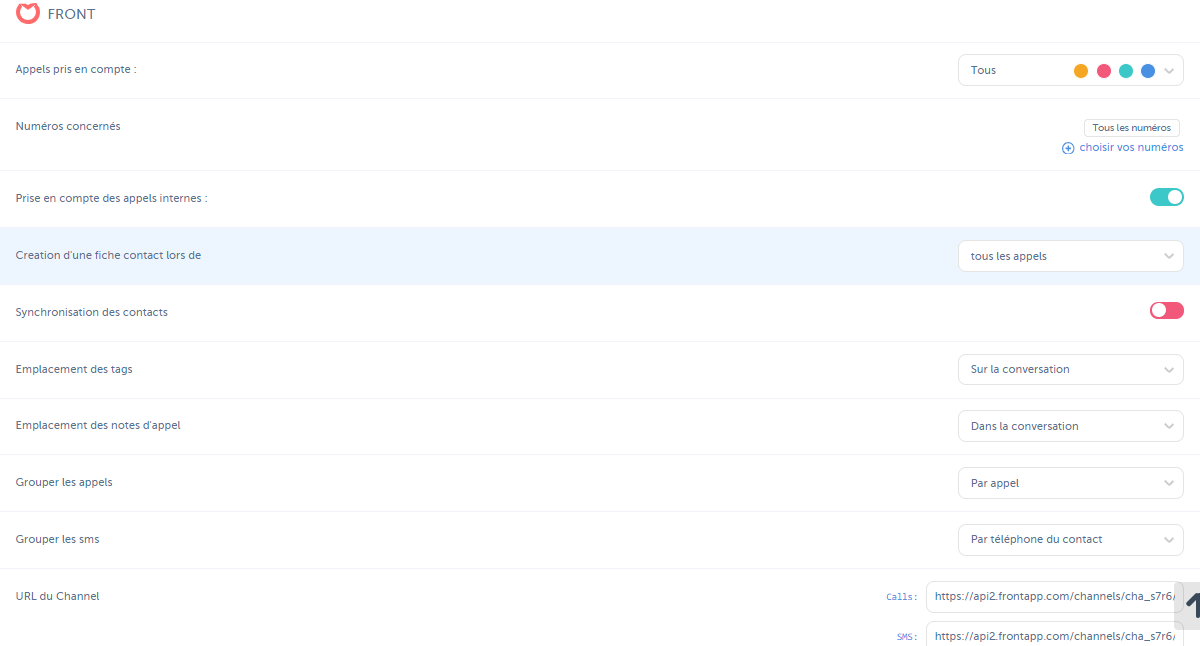 That's it, the integration is done!

From now on, RingOver calls (and texts) will be logged in Front, with the call details, the recordings, the tags and the comments !