Step 1: Creating an application
💻 Sign into Azure Active Directory admin center and then click on "Business applications" in the menu on the left-hand side: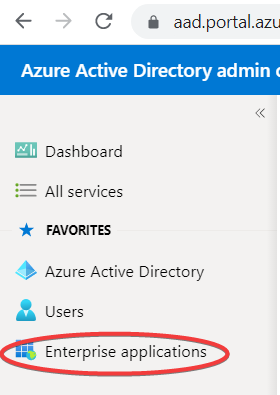 Next, click on "New application":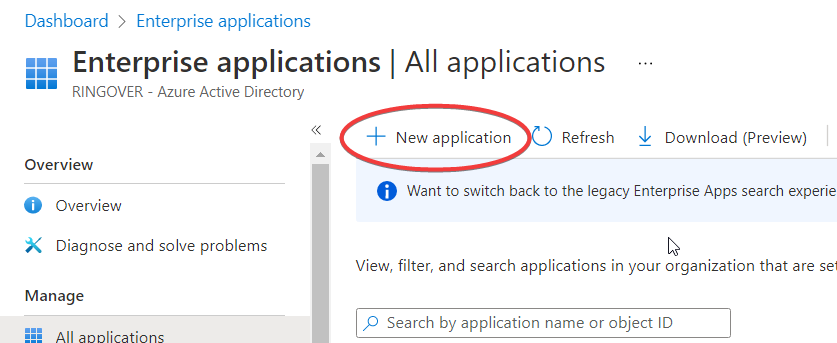 Then, click "Create your own application":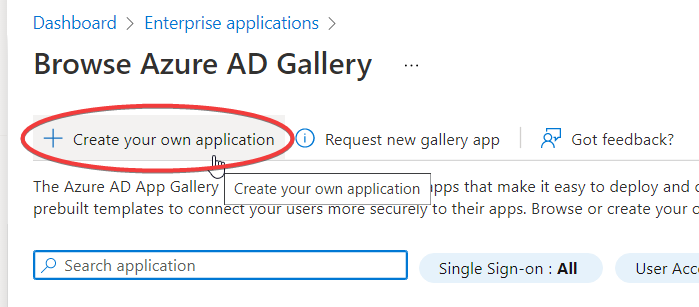 Name it "Ringover", select "Integrate any other application" and then click on "Create":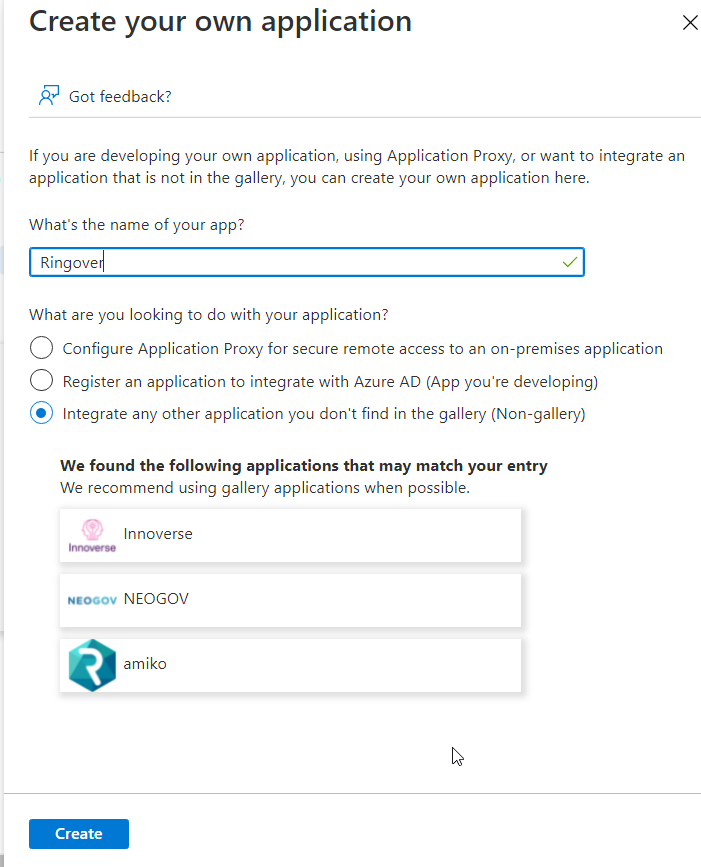 Step 2: Configuring the SSO
Click on "Single-use authentication"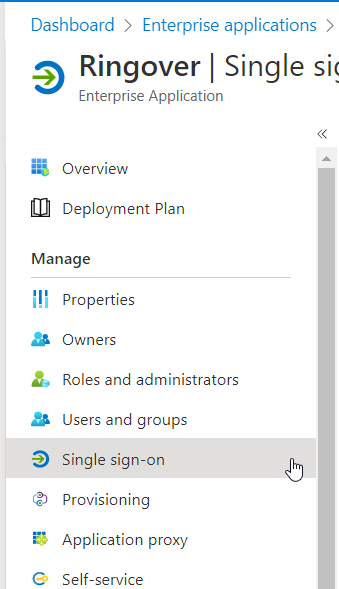 Then, click "SAML":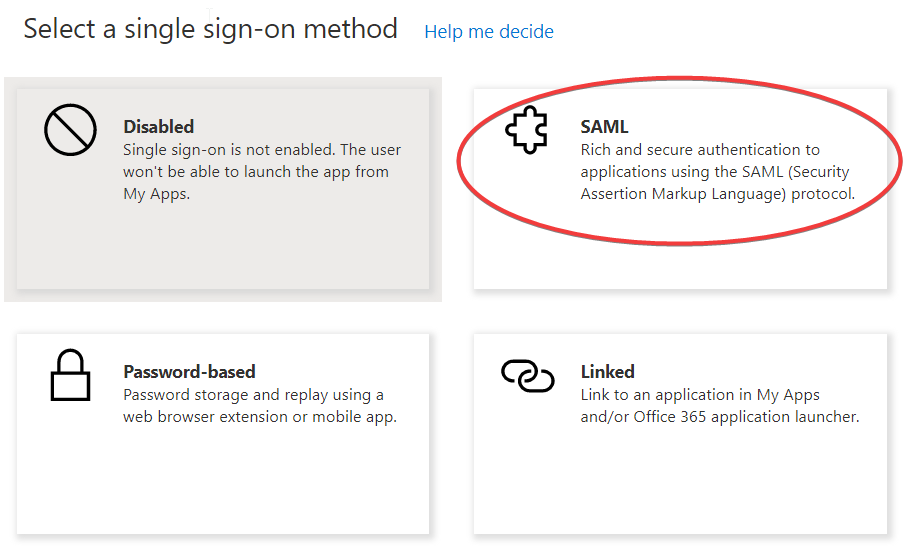 Next, click on "Upload the metadata file":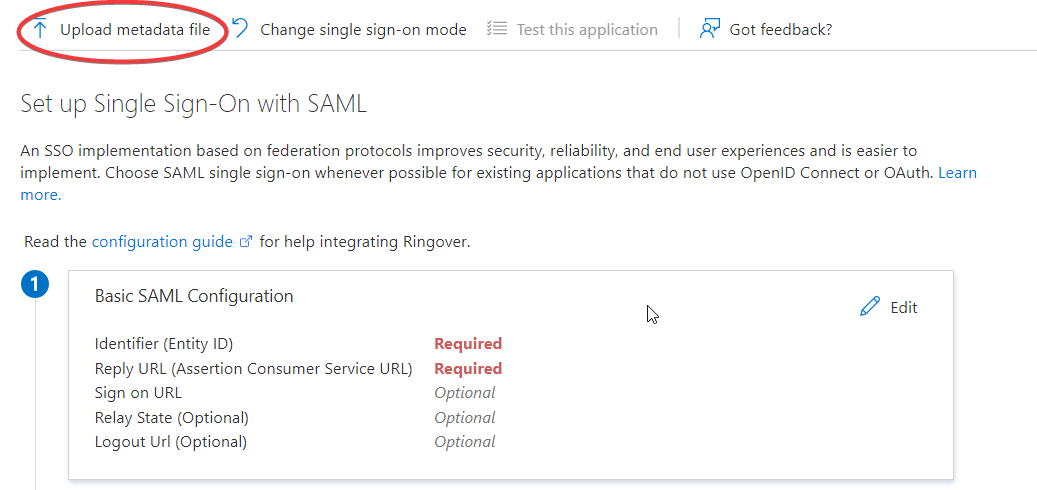 Import the XML file, which can be downloaded here.
Once the file has been imported, the fields will be pre-completed. You still need to add this URL https://auth.ringover.com/sso/?aid=saml2 into "Transfer status":
Then, click on "Save" at the top of the page.
Download the metadata federation XML file and e-mail it to us at support@ringover.com.

Once our engineers have integrated it, the secure connection between your Azure environment and Ringover will be established.
Step 3: Adding users
Click on "Users and groups", then "Add a user/group":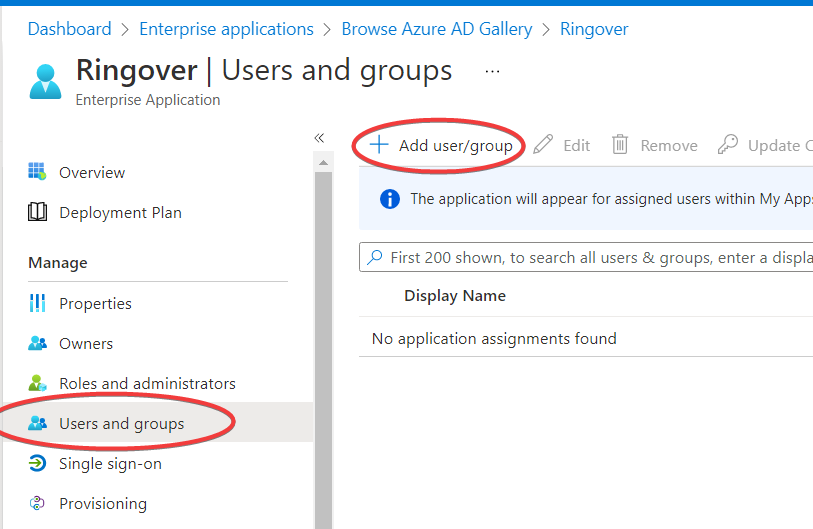 Select the users that you want to add: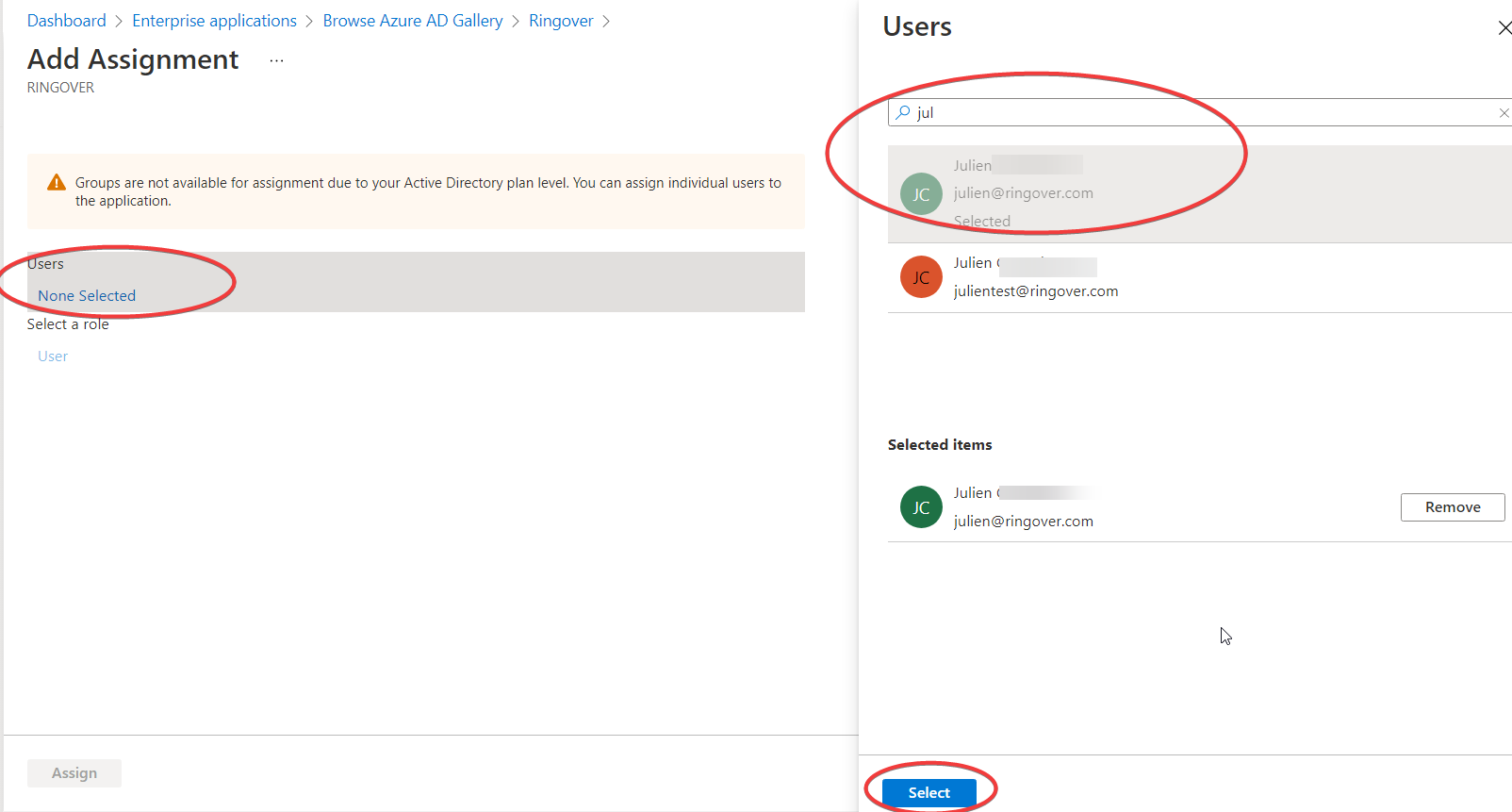 Then, click "Assign":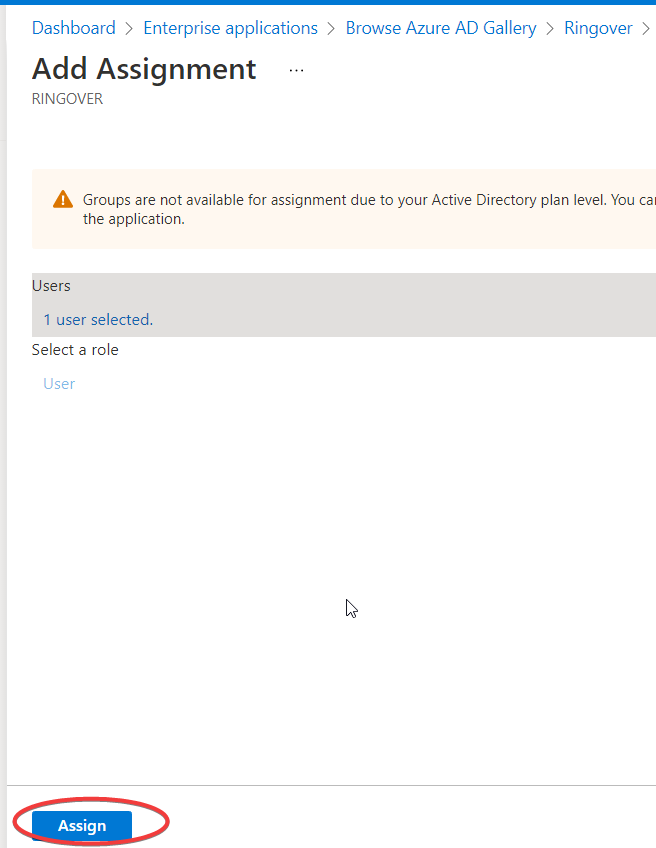 Your users will now be able to open the Ringover application in just one click from their Azure portal, without having to enter their Ringover login details! 🎉