Outreach is a software which provides softwares, with revenue management resources, based on
AI technology

 
💻 (artificial intelligence) for
commercial engagement
, which then reacts to improve communications throughout the customer pathway:
e-mails, voice and social media
are all managed by the platform. With the Ringover integrated into Outreach, you'll be able to:
Easily pull up your calls and SMS messages connected in Outreach
Tag and comment on calls in Ringover and pull up the tagged and commented call in Outreach
Change contact status to share their progress with your employees
Identify who is calling you and quickly access the contact's information thanks to our contact syncing feature
No need to copy and paste numbers into your dialer thanks to Ringover's Click2Call feature
Now, let's move on to integrating the tool 📳
How to install the integration?

Prerequisite:
You'll need a Ringover Power account in order to benefit from this integration.
The integration should be installed by a Ringover administrator account.
Integration should be installed by a Outreach administrator account.
Activation
💻 Head to the store on your
Dashboard
Click on "
activate
" opposite "Outreach", then authorise the permissions.
Configuration in Ringover
By default, the integration will be activated for all agents using the
same email address
on both Ringover and Outreach. You can also
pair

 
accounts with different emails: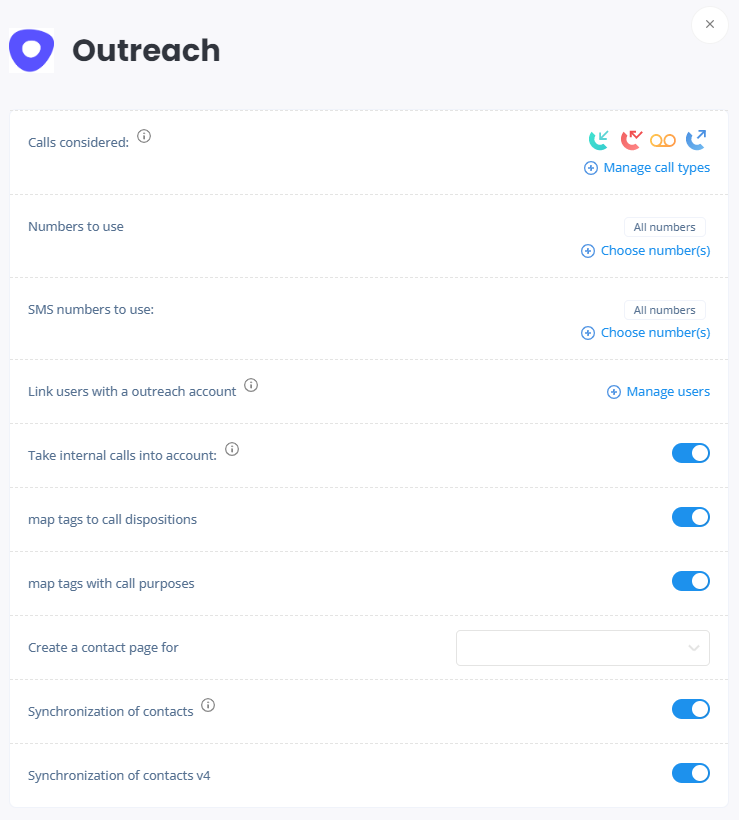 You can select to pair Ringover tags with "Call Dispositions" or "Call Purposes". If you activate these options and your tags fully match the values defined in these fields, when you tag a call, the "Call disposition" and/or "Call purpose" fields will be automatically completed.

Here's an example of a
tagged call
in Ringover :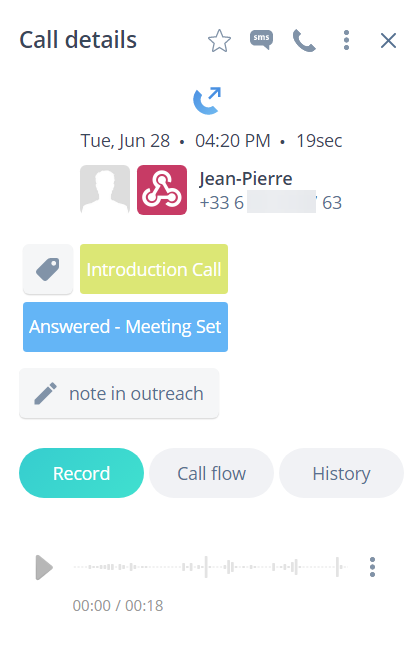 And the
result of the call activity
in Outreach :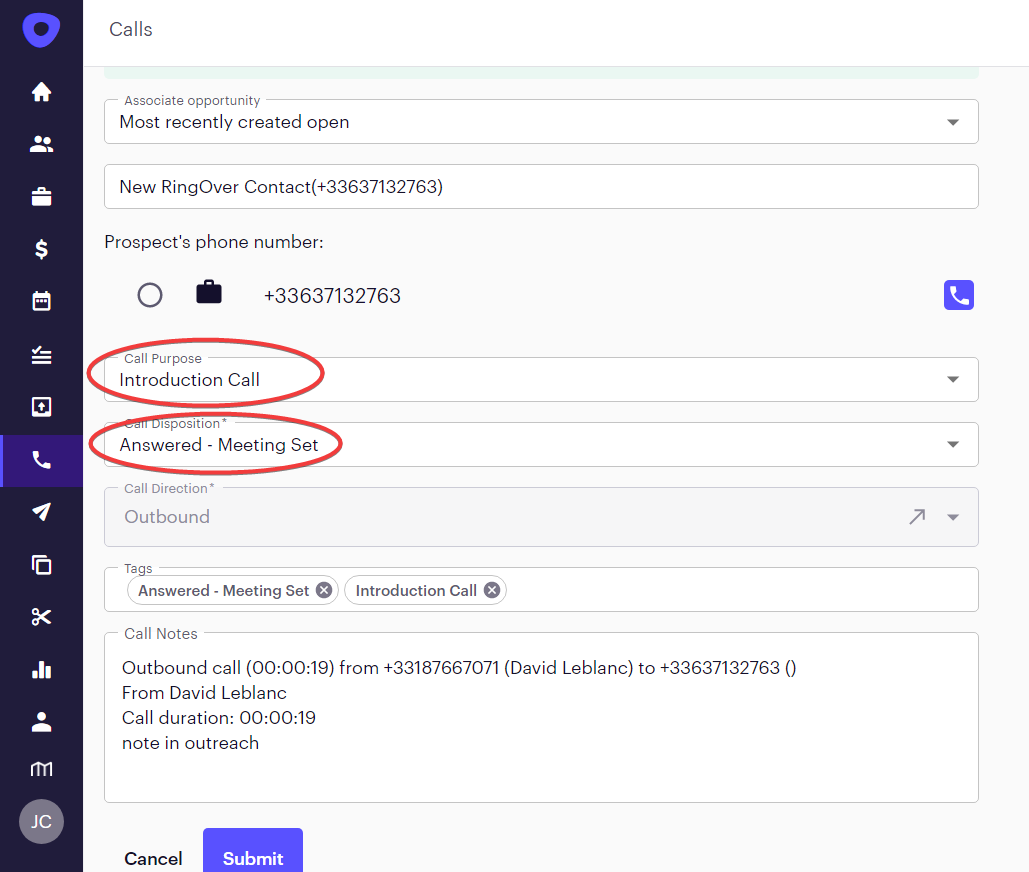 There you go, your integration is all sorted!🎉