JobAdder is an applicant tracking software for companies and professionals. By integrating Ringover into JobAdder, you'll be able to:
Easily pull up your connected calls and SMS messages in JobAdder. They're directly found in the record for the user or the concerned company.
No need to copy & paste numbers into a dialer thanks to Ringover's Click2Call feature
The syncing function for Contact and Applicant items.
Tag and annotate calls in Ringover, and pull up the tagged and annotated call in JobAdder
Call recording
Import into your Power Dialer in just a click
Customise activity types
Now, let's move on to integrating the tool 📳
How to install the integration?
Prerequisite:
You'll need a Ringover Power account in order to benefit from this integration.
The integration needs to be installed by a Ringover administrator account
The integration needs to be installed by a JobAdder administrator account.
Activation
💻Head to your Dashboard and, in the Integrations section, click on "Activate" opposite "JobAdder".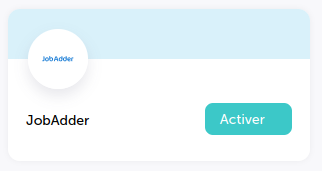 Then, enter your JobAdder login details and authorise the requested permissions.



Configuration in Ringover
In the Integrations section of your
Dashboard
, you can now click the "Configurer" button opposite JobAdder.
The integration will be activated by default for all agents with identical email addresses on Ringover and JobAdder. You can customise the integration so that it suits yours needs: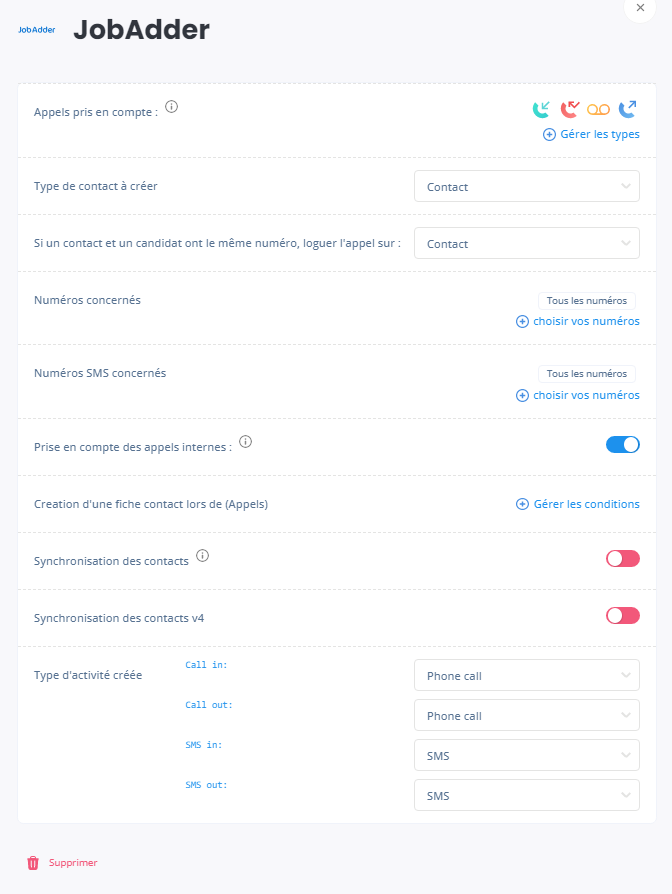 The integration is all sorted! You'll now find your call logs, SMS logs, call recordings and voicemails reported as activities in your JobAdder contact records.