You'll need to be an Administrator of a Ringover 👨‍💼 account to access this feature.
Step 1: Removing a user

First, you must remove a user in order to release a license.

💻 Go to https://dashboard.ringover.com/users.

Click on the name of the user you wish to remove and click "Remove this user" at the bottom of the page. 🗑️

💡 Deleting a user makes a Ringover license available which you can then reassign to a new user.



Step 2: Reassigning a license

💻 Go to https://dashboard.ringover.com/numbers.

Filter the number list by clicking "Available."

Click on the number 📑 you wish to assign to your collaborator 👨, then click "Assign to a user":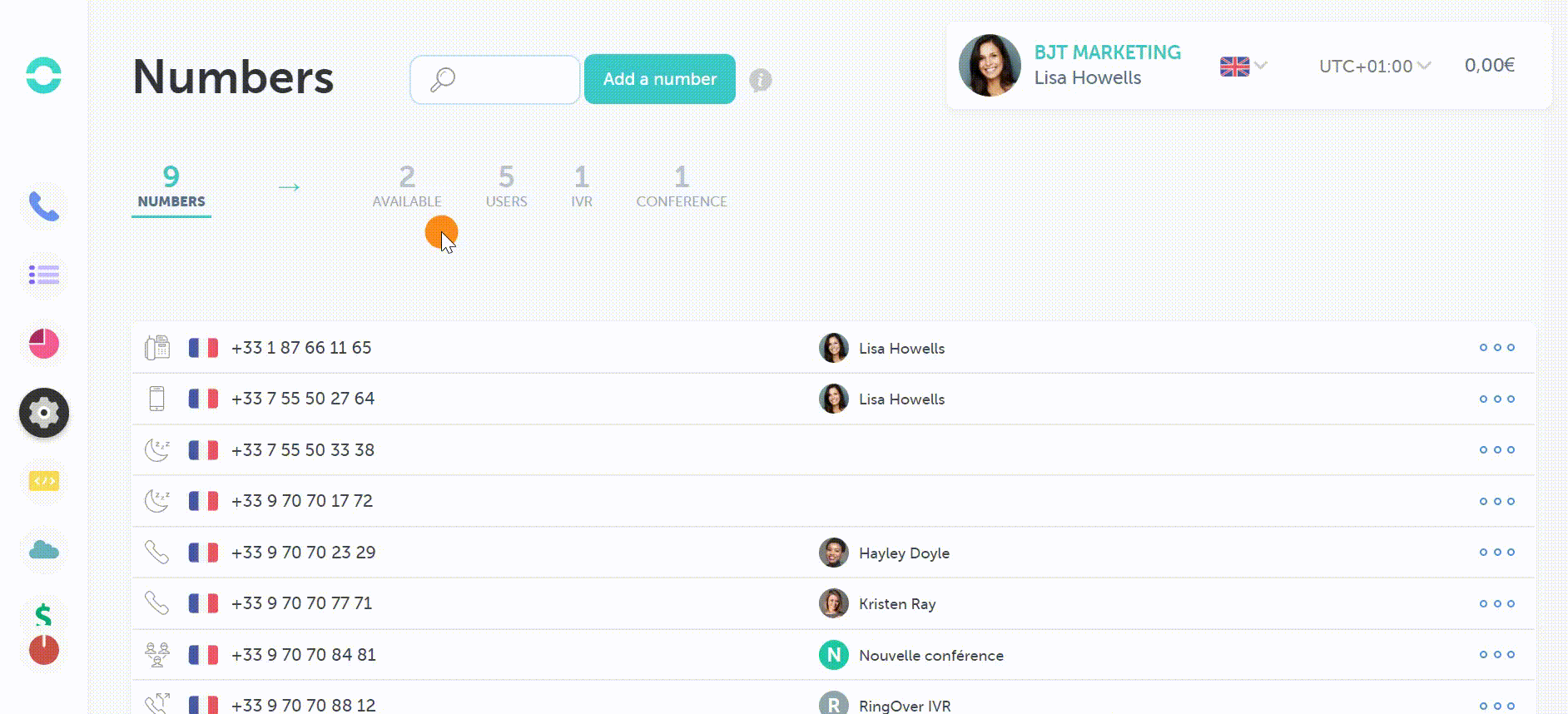 Select the user to whom you wish to assign the number from the drop-down menu: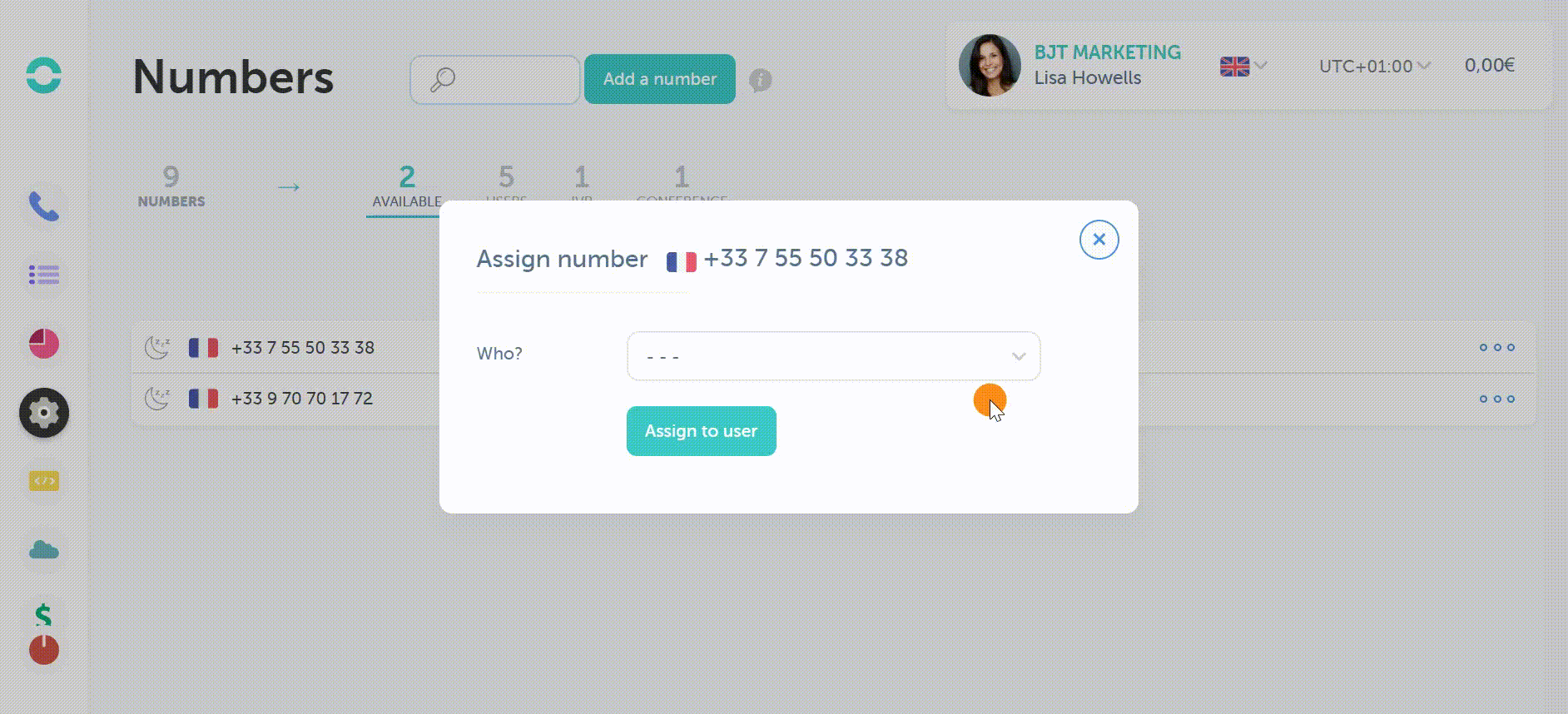 You now know how to reassign a user licence 👌