By integrating Ringover into Praiz, you'll be able to:
Automatically import Ringover recordings into Praiz
Play back recordings directly in Praiz
Now, let's move on to integrating the tool 📳
Integration with Ringover (How to)
Prerequisite
You'll need a Ringover Business or Advanced account in order to use this integration.
The integration needs to be installed by a Ringover and Praiz administrator account
The same email addresses must be used for Ringover and Praiz
Recordings must be enabled in Ringover
Enable the "After-Call Work" webhook
Head to your Dashboard and go to the Webhook section, then enable the "Call Event" webhook by enabling the toggle:

Enter the following URL: https://app.praiz.io/ringover/webhook/recordings/CompanyName into the "After-Call Work" webhook
You need to replace the Company Name with the one found on your Praiz Homepage here:
Generate an API key
Follow these steps to generate an API key the link
Connect Ringover with Praiz
Go to http://app.praiz.io, the website for Praiz
Click on the Company tab, then on Integrations, and then click "Install" next to Ringover and paste the API key that you generated previously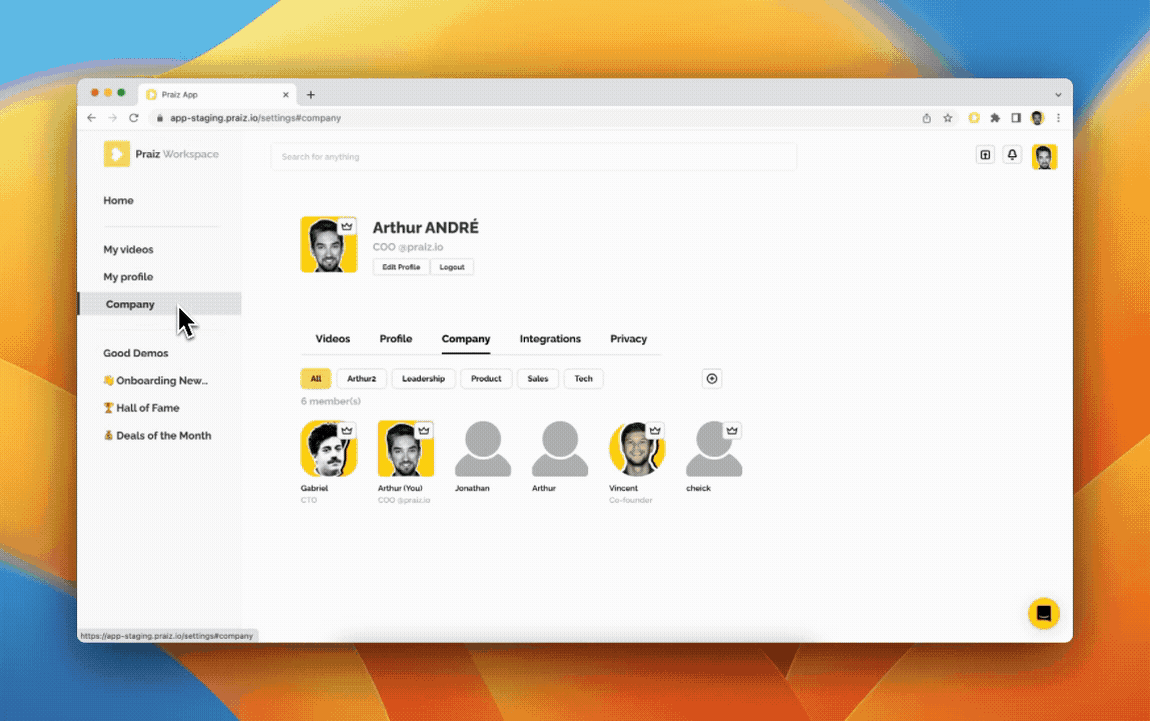 There you go, your integration is up and running. You can now find all your Ringover recordings in your Praiz interface!