The integration of Ringover with Reecall provides companies with a comprehensive communication solution that optimizes call management and enhances the customer experience. It allows for automated responses, reduced wait times, continuous availability, and handling high call volumes, contributing to more efficient customer service and greater customer satisfaction.
Integrating Ringover with Reecall offers you the following benefits:
24/7 availability
Handling high volumes of simultaneous calls
Customizing the customer experience
Reducing wait times
Now, let's move on to the tool integration 📳
Prerequisites:
You must have a Ringover Business or Advanced account to take advantage of this integration.
The integration should be carried out by an account administrator or technician at Ringover.
You need to have a Reecall account to perform the integration.
Integration with Reecall
Go to your Ringover Dashboard > Store and click "Activate" next to "Reecall."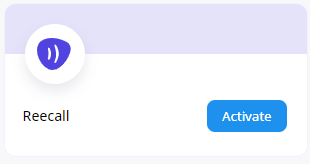 Once the integration is activated, go to the "Configuration" section in your Ringover Dashboard and select "IVR"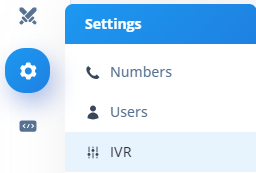 Choose the IVR to which you want to assign your Reecall agent and click "Edit"
In the "Scenario" section, select "Send to Reecall"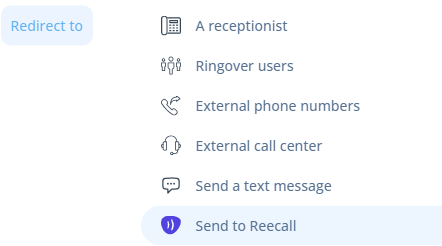 Save your changes at the bottom of the page by clicking "Save IVR"

There you go, your integration is all sorted! 🎉