Call campaigns allow you to create lists of contacts and assign them to multiple agents to accelerate your sales. 🚀

Note that you must be an administrator of the 👨 Ringover account or Supervisor "Campaigns" to access this feature.
Then, activate the Power Dialer in the "Call Mode" section. The "Power Dialer" icon will appear in the top right corner of your interface.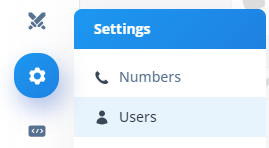 Select the user to whom you want to grant access to the feature.
In the "Dashboard Access" section, choose "Supervisor" and then check the "Campaigns" box ✅.

Name your call campaign and add a call script or tags if you wish. Remember that the tags you add to the campaign are not permanent and can be edited at any time.
Click the "Import a file" button (remember it should be in .TXT or .CSV format) to add numbers manually. You can also download a sample file by clicking the "i" button.

You can also add the numbers you want to call manually. To do this, click on 'Or add manually.

 

A pop-up window will appear; add the numbers following the provided recommendations:

Once your file is imported, select the column containing the phone numbers you want to call.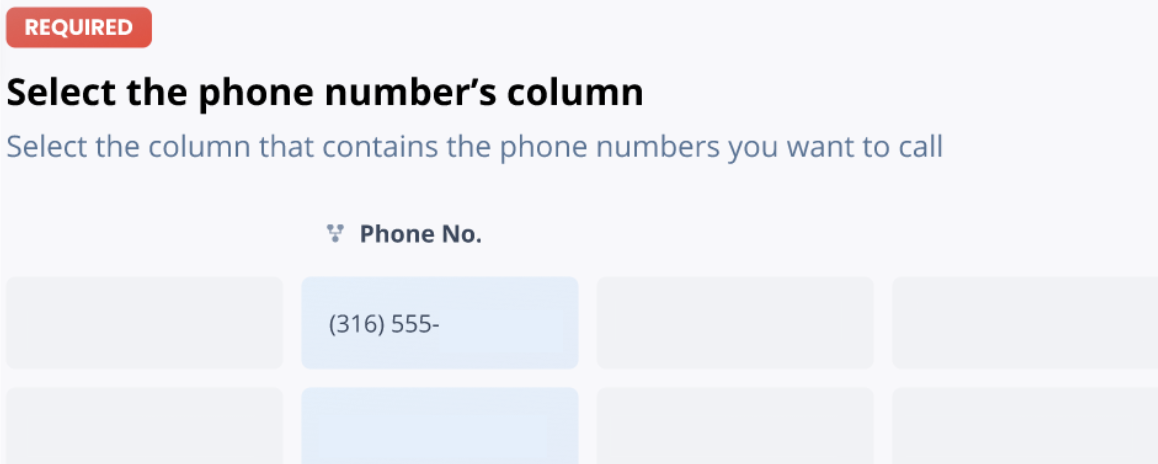 You'll be able to see the imported numbers, duplicates, and erroneous numbers.

Choose the label for the other columns. You can select between name, company, or address, or provide a custom name for each column.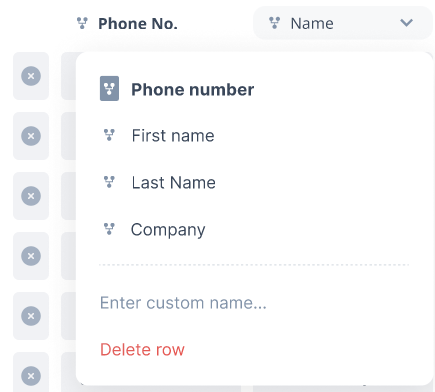 Select the number of attempts you can make to call a number if the contact doesn't answer the call.

Now, choose the users and/or groups that will make the calls.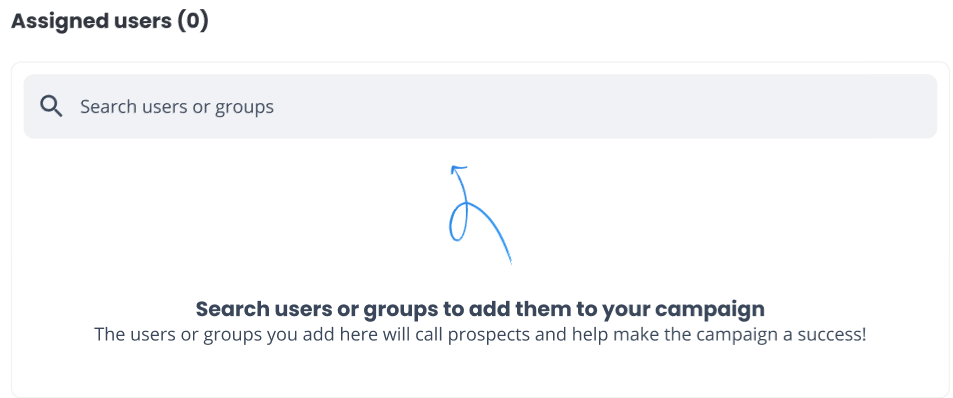 Finally, click on "Launch campaign" to start your new campaign immediately.

Recommendations:
Create a unique tag for your call campaign. This way, you can easily filter the calls from the campaign you've created.

 

There is a limit of 1,000 contacts per import. However, you can purchase our "Call Campaign Expansion" add-on to add another 1,000 numbers to the same campaign.
To launch a call campaign, simply click on the "Power Dialer" ⚡ icon in the top right corner of the Ringover web app interface.
Next, select the call campaign you want to use in the "Shared List" section. Then, click "Go" followed by "Let's go" to begin your campaign.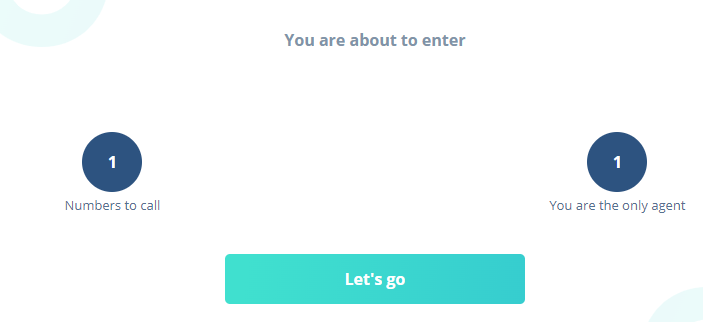 During the call campaign, answered calls are highlighted, and calls redirected to voicemail are marked as "unanswered." This allows you to resume the campaign later and make callbacks to the "unanswered calls."

Click on a campaign to see its details and history 💬 name of the person who created it, date and time of creation, campaign history...
There you go, you know how to launch a call campaign and save time in your prospecting! 🎉