When you're assigned to a switchboard, you have the option to view calls in the call queue on that switchboard's line via your web app, using the "Call queue" feature. This way, you can prioritize the most important calls.
🖥️ From
https://app.ringover.com/
, you can view your call queue. When an incoming call arrives on a switchboard you're allocated to, it will be displayed in the call queue until it is answered. In this feature, you'll be able to see the name and number of the person calling, and then use that information to prioritize your calls.💬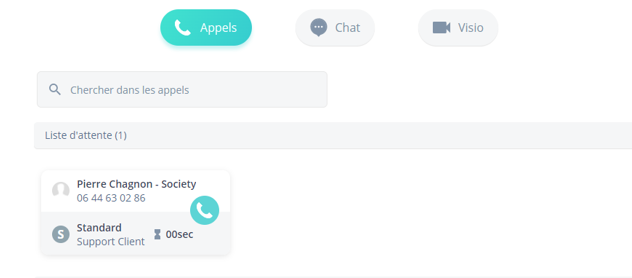 To use the queue-jump feature, you just need to click the "answer" button next to the call you want to take. This call will then appear in your dialer, and you'll be free to being the conversation with your contact.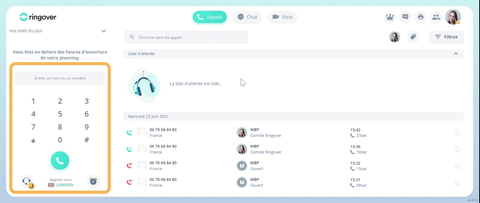 So, now you know how to prioritize your calls and avoid high-importance contacts being stuck in the call queue for too long ! ��
🚀