By using survey statistics, you can boost performance analyses for your teams. 📈 Filter your survey statistics to analyse the performances of a particular call switchboard or group, for example. This way, you can more efficiently supervise your teams' KPIs and created detailed reports.📝
Step 1: Understanding your survey statistics
To get started with this feature, 🖥️ Go to your
Dashboard
, and access the "Survey statistics" section in the "Statistics" menu.
You'll then be able to view all your survey statistics 📊, on this page you'll be able to see them displayed from left to right:
The name of the IVR with the branch over the

 

given period.
The questions asked, there can be two (or more) different questions for a single IVR from the same branch.
The number of responses received
An average response score, which requires at least one response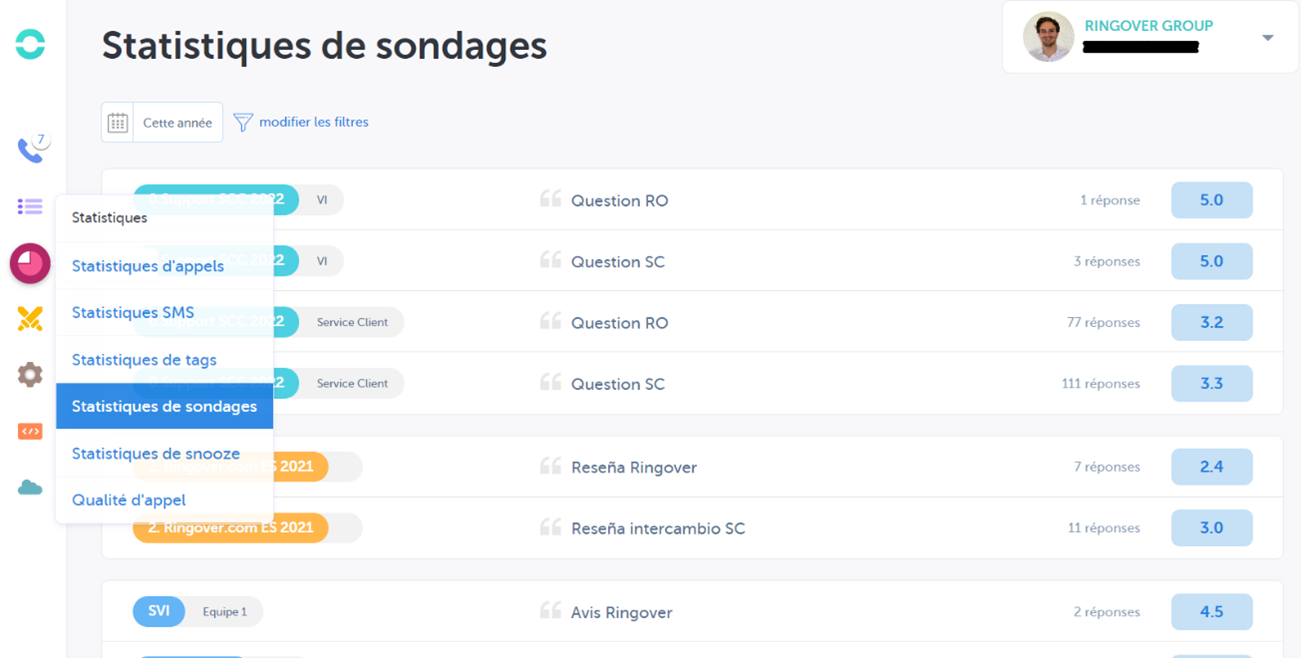 Step 2: Filtering your survey statistics
Of course, you've got the option of filtering your survey data
by voice switchboards
and over
a specific period
.
To do this, click "edit filters", select whether you want to display the statistics for
all calls
or if you want to "customise" your filters by defining
one or more switchboards
, then select
the period
over which you want to display the data collected: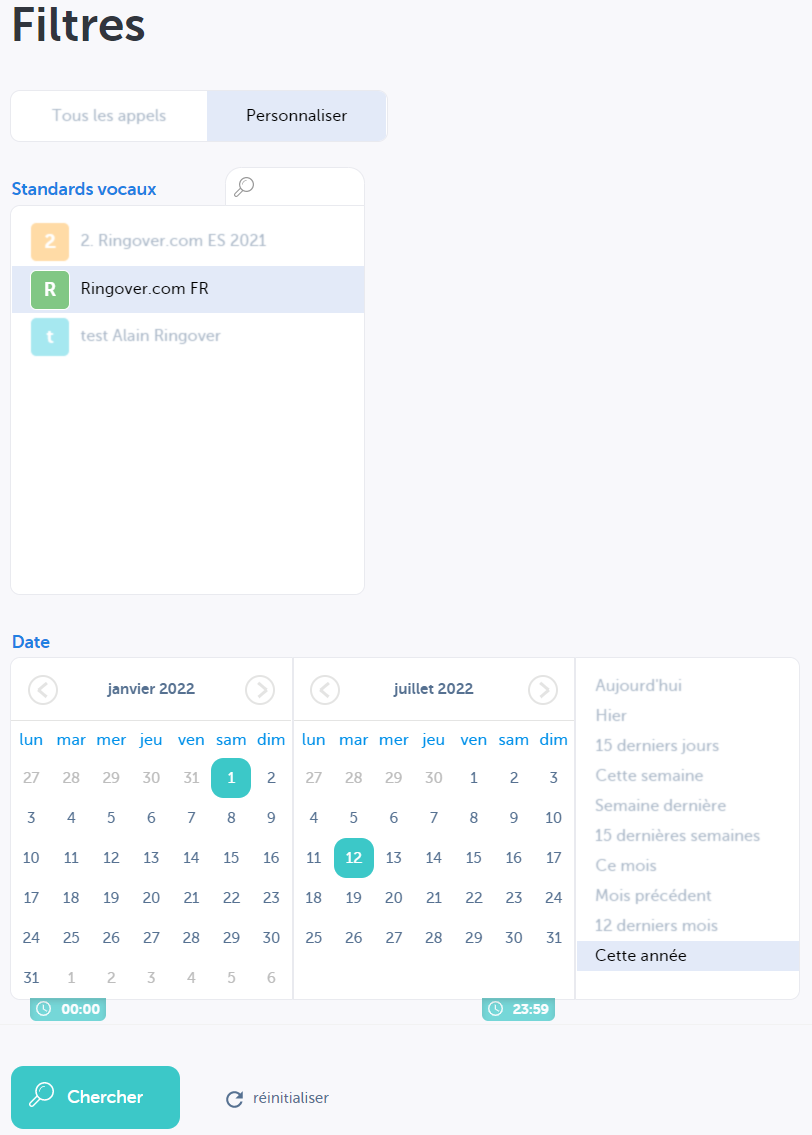 So, know you know how to analyse your survey statistics to continually boost your teams' performances. 🎉