FreshDesk is a Cloud-based customer support software. With several support channels available, including instant messaging, email, telephone and social media, clients can get the help they need via their preferred method of communication.
The Ringover integration in the Freshdesk CRM

allows you to:
call your clients with 1 click by clicking on their phone number in Freshdesk
Discover our integrated Ringover Dialer💁
listen to recorded conversations (you must first have activated this option in your Ringover account) from Freshdesk
listen to your client voicemails from Freshdesk
Easily pull up your calls and SMS messages connected in Freshdesk
Tag and comment on calls in Ringover and pull up the tagged and commented call in Freshdesk
Identify who is calling you and quickly access the contact's information thanks to our contact syncing feature
Now, let's move on to integrating the tool 📳
How to install the integration?
Notes :
You must have a Ringover Power account 💳 to set up this integration
You need to be a Ringover admin 👨‍💼 with access to the dashboard to set up this integration
You need to be a Freshdesk admin 👨‍💼 to set up this integration
Activation
Head over to your
Ringover Dashboard
. Click on "activate" opposite "FreshDesk", then enter your FreshDesk URL and the API key for your account (go to your FreshDesk settings to find this).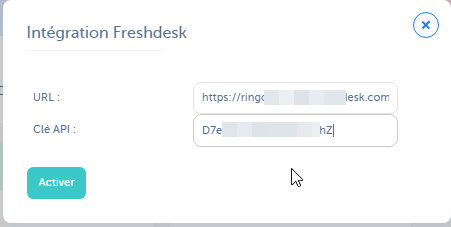 Set-up in Ringover

The integration will be activated by default for all agents using the same email address on Ringover and FreshDesk. You can also pair accounts with different emails: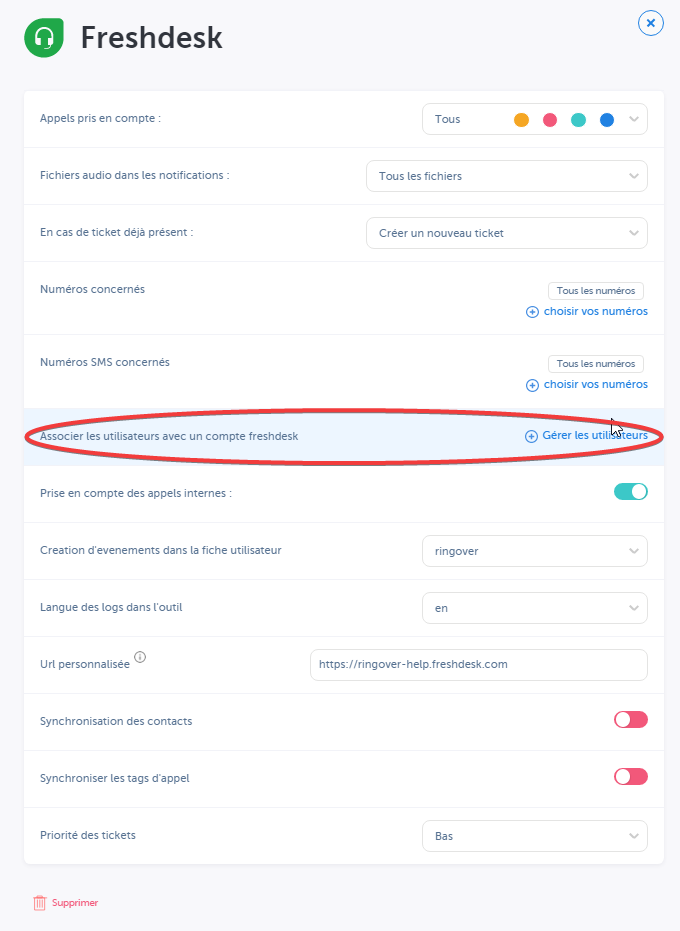 You can select "Create a new ticket for each call" and even choose which type of ticket to create.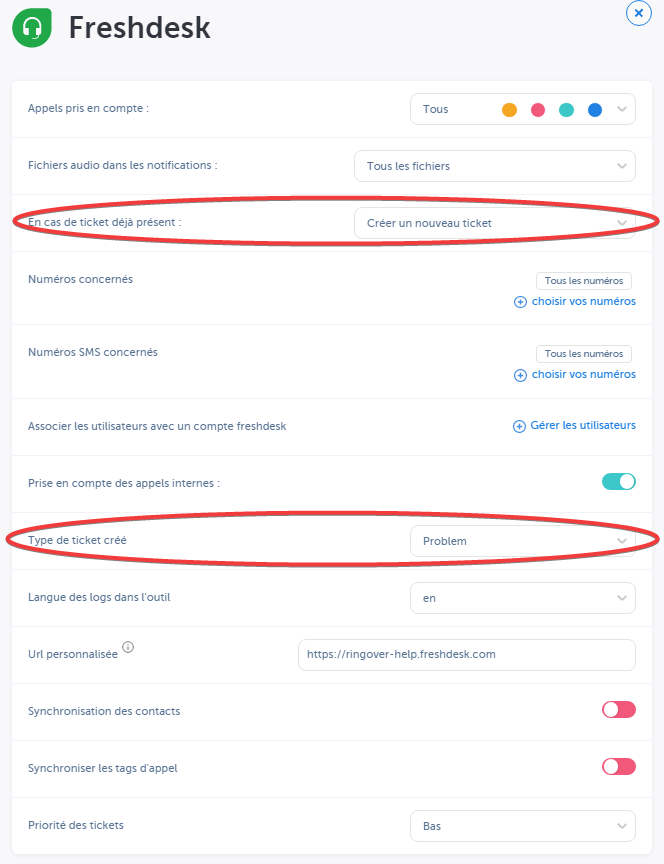 It's as easy as that! Now, each call will create a ticket in FreshDesk