Crisp is a customer support software which
harmonises conversation channels
for companies all around the world 🌎.Crips merges communications into a single interface such as
WhatsApp, Line, Messenger
, even
Instagram
and
emails
. With the Ringover integrated into Crisp, you'll be able to:
Identify who is calling you and quickly access the contact's information thanks to our contact syncing feature
No need to copy and paste numbers into your dialer thanks to Ringover's Click2Call feature
Easily pull up your calls connected in Crisp
Find our integrated Ringover Dialer💁
Now, let's move on to integrating the tool 📳
Advantages of the Ringover-Crisp integration
Thanks to the Ringover integration, you'll even be able to combine your data from several tools into a single channel, not to mention all phone conversations will be administrated via your messaging service;
To promote better relations with your customers - both existing and prospective - when you pair this tool with ours, you access the huge bonus of combining
multi-channel telephony
with the data you've collected. The result? Better communication, faster reactions, and enhanced information access for your teams. With this advantage, you'll be able to respond to any conversation from anywhere around the globe, and all you'll need is a
single tool
! 💁
Now, let's move on to integrating the tool 📳
Installing the Ringover plug-in in Crisp
First of all, head to the "Extensions" menu in Crisp, search "Ringover" and then click "See details" :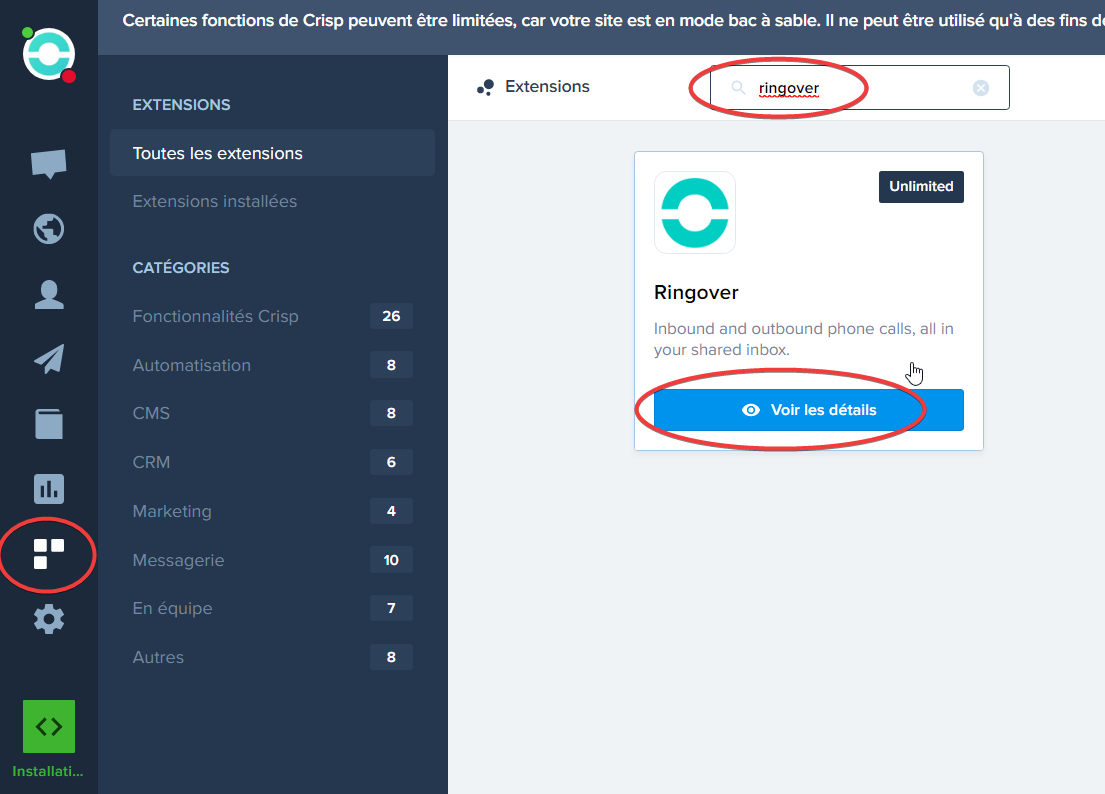 Next, click "Install :"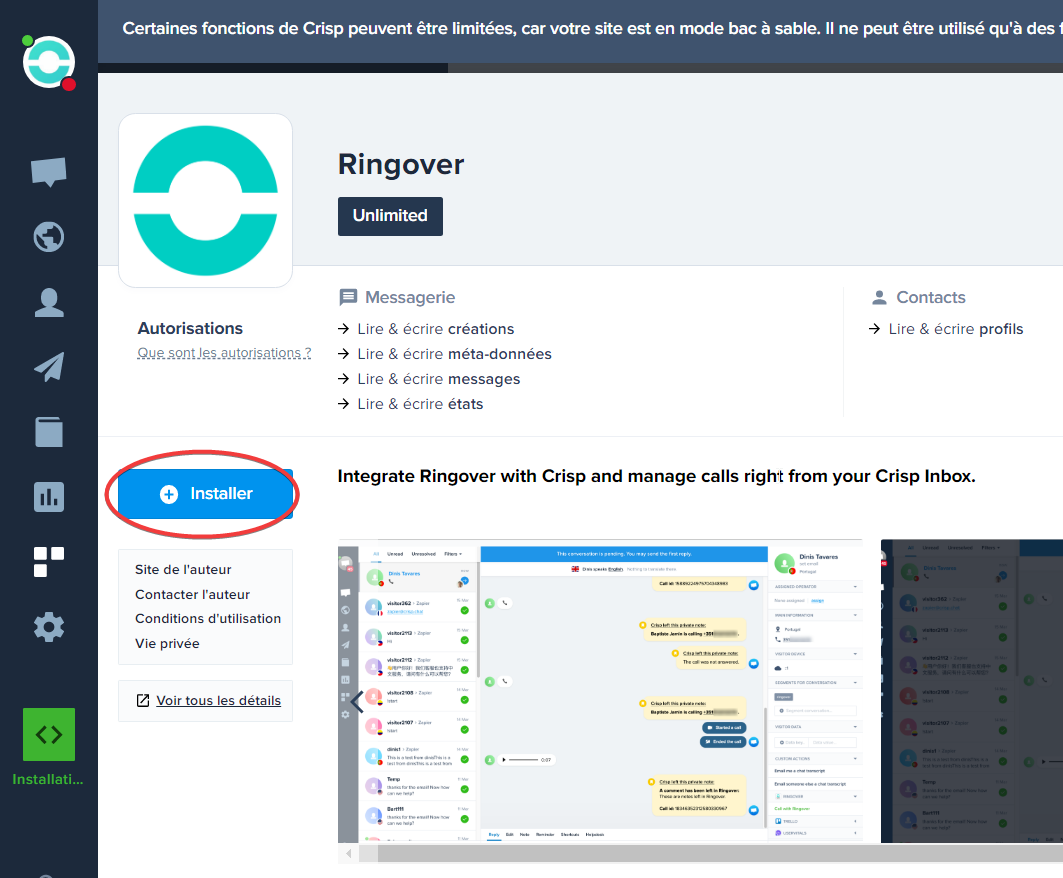 Then, switch over to your Ringover
dashboard
💻, generate an
API

 
key and copy it: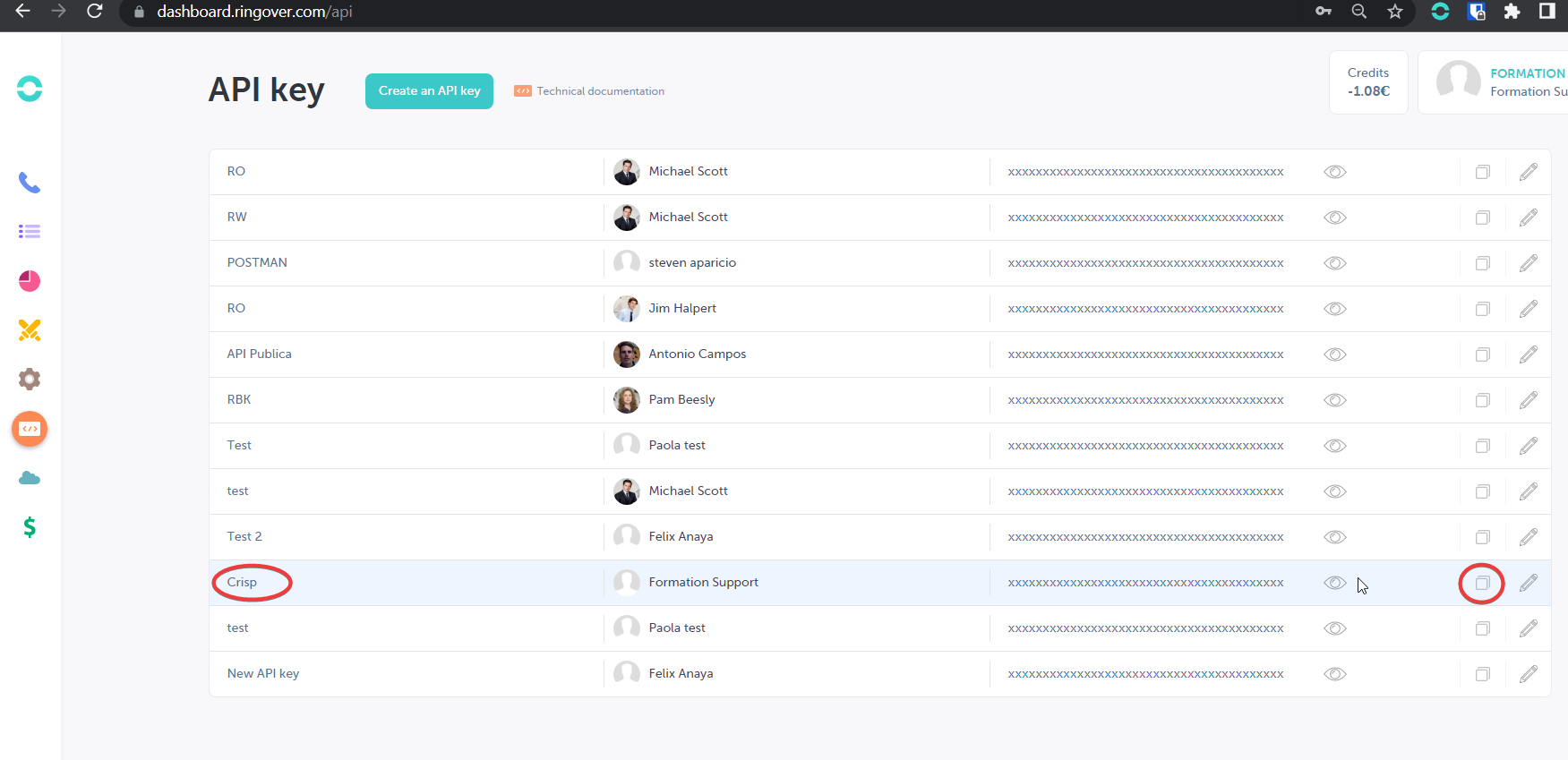 Give it the following permissions (Rights):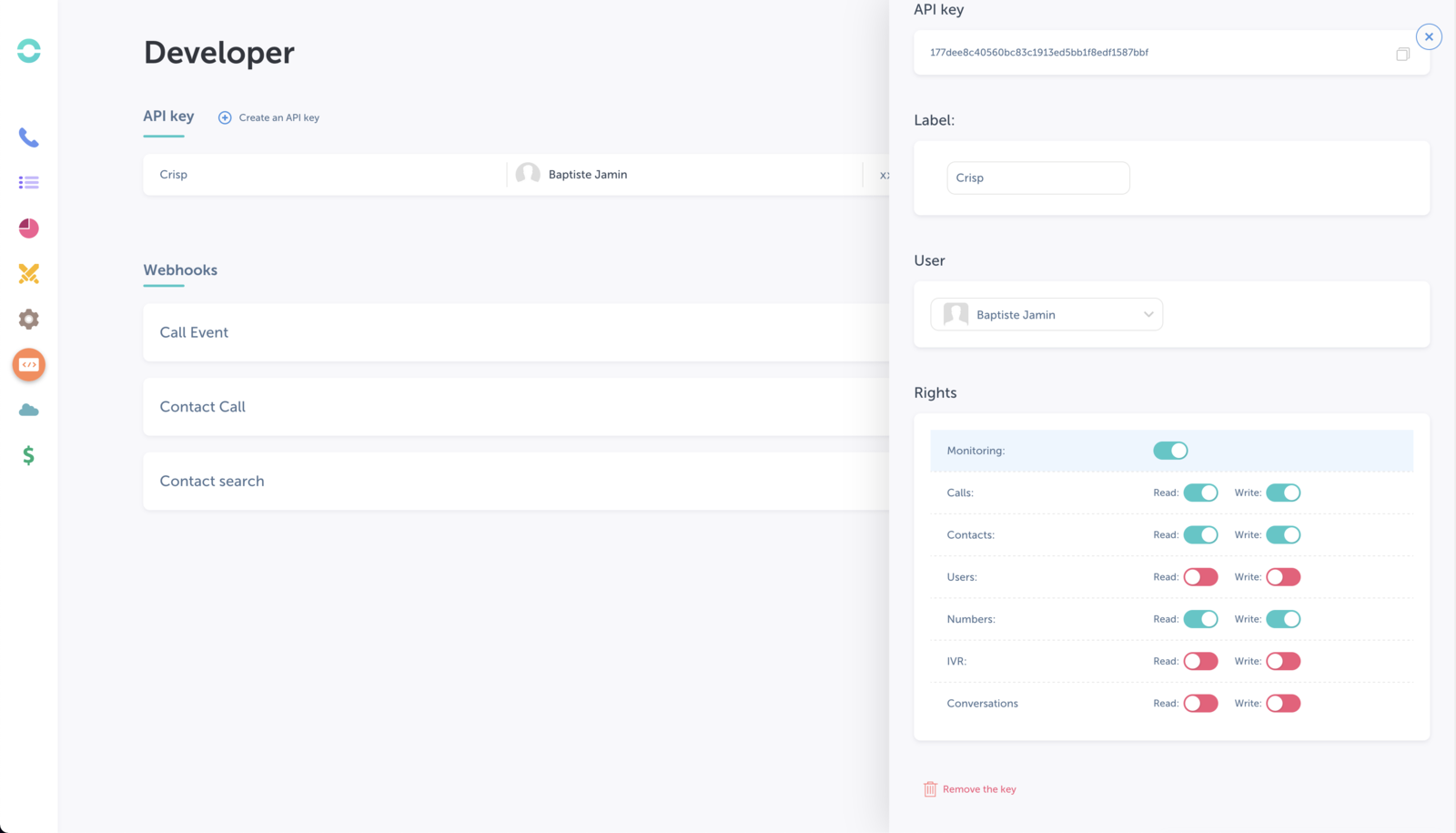 Then, head back to Crisp, paste the API key and click on "Connect to Ringover" :

Setting up webhooks in Ringover
Follow the instructions shown on this screen,
copy the URL

 
highlighted in red: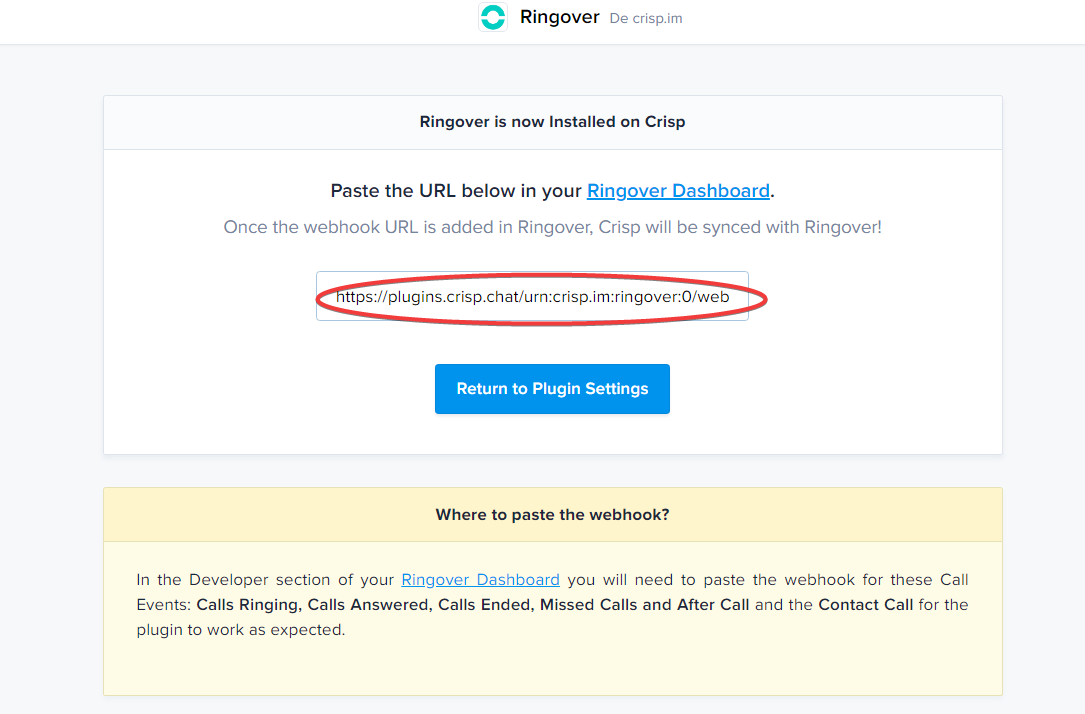 Paste it into the Ringover
Webhooks de votre dashboard
section:
(If you've already integrated other webhooks, enter a line break and then paste the URL)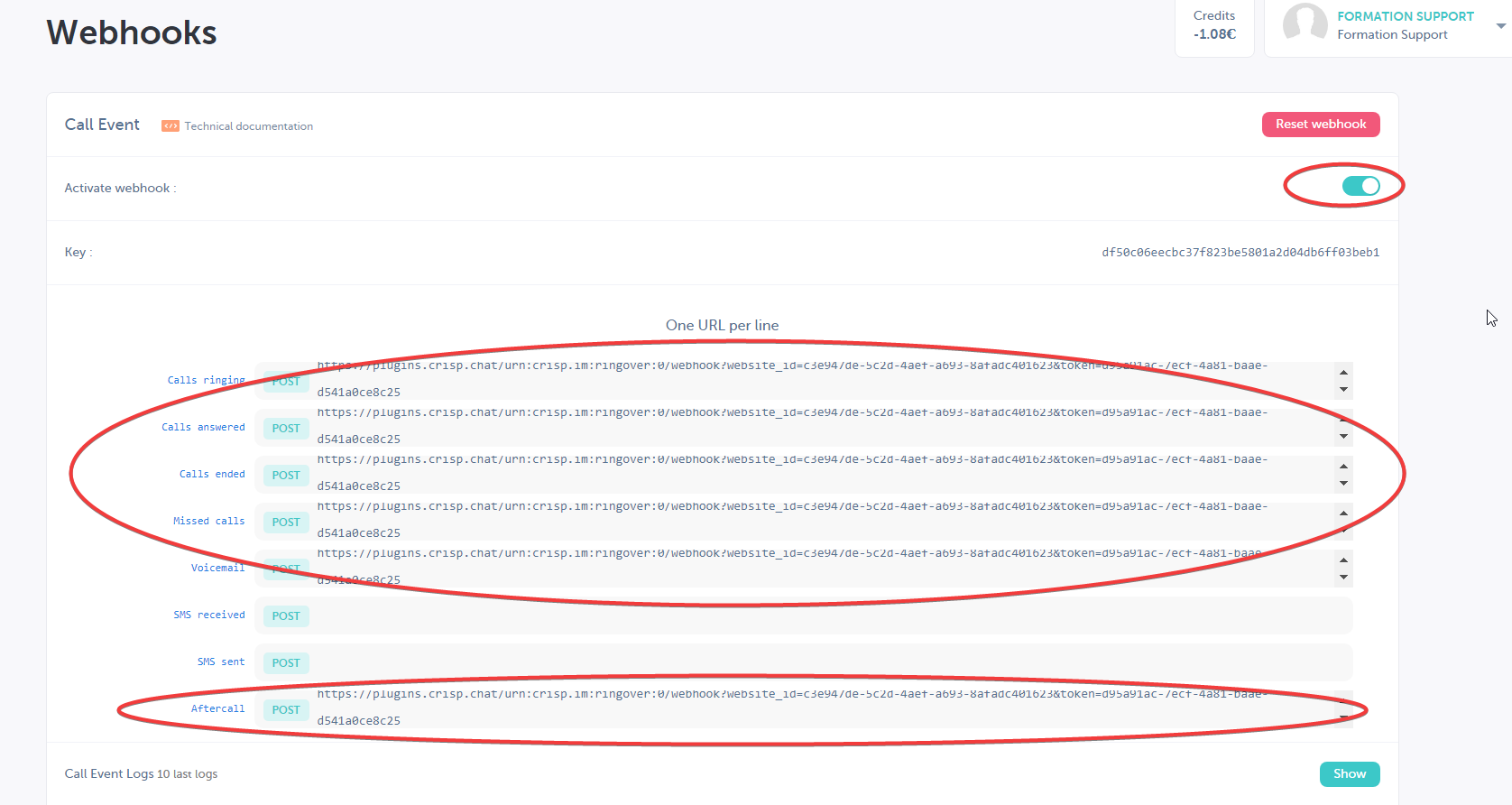 There you go, your integration is all sorted 🎉. Your Ringover calls will now appear in you Crisp conversations.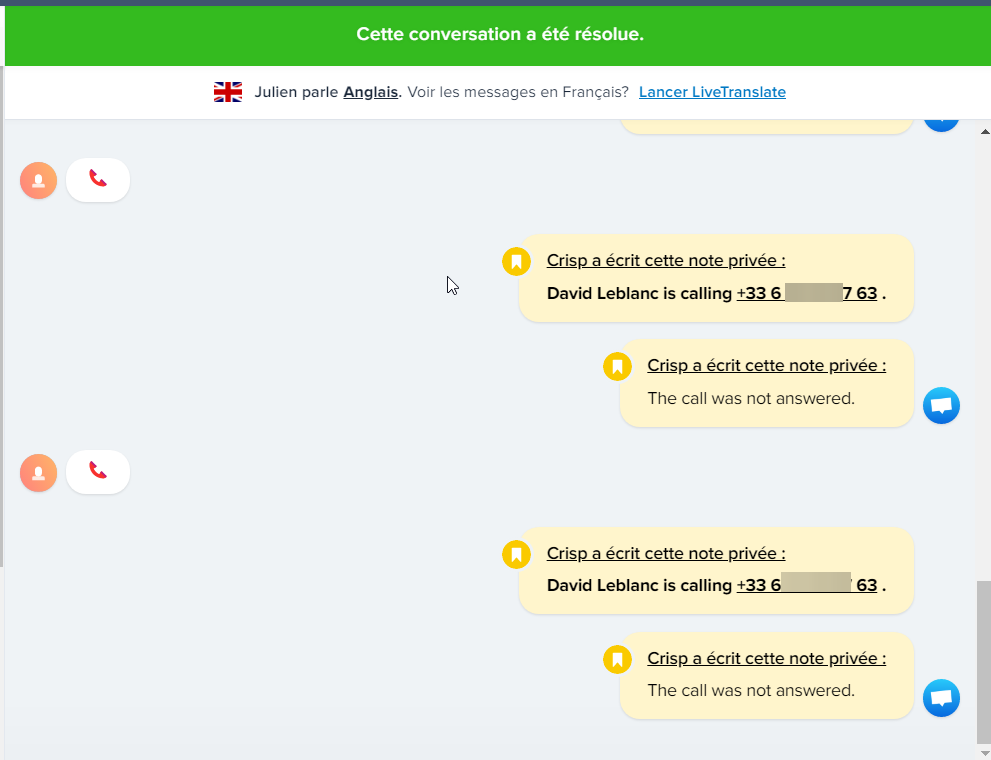 Plus, you'll be able to call your clients by launching Ringover
dialer
directly via Crisp (in the lower-right of the screen)