By integrating Ringover into Clientify, you'll be able to:
You can create your contacts directly
Call recording
Recorded call location: Contact Timeline
Know exactly who you're calling and quickly access their information thanks to our contact syncing feature.
No need to copy & paste numbers into a dialer thanks to Ringover's Click2Call feature
Discover our integrated Ringover dialer💁
Open your contacts' records by clicking on the CRM icon in the dialer integrated into Ringover.
Now, let's move on to integrating the tool 📳
How to install the integration?
Prerequisite:
You'll need a Ringover Power account in order to benefit from this integration.
You'll need to generate an API key from your Ringover dashboard
The email addresses on the Ringover and Clientify accounts must match
Step 1: Configuration in Ringover
Go into the Clientify "Settings" menu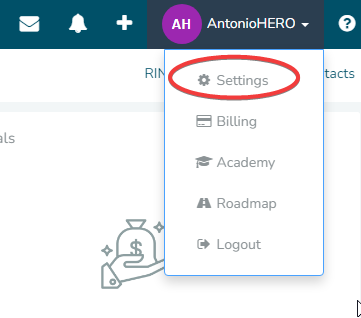 Then, go to "Connections"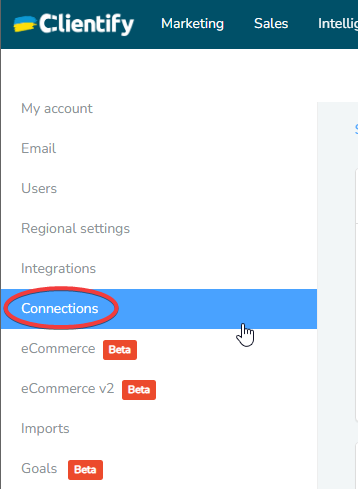 Search for "Ringover" then click on "Connect"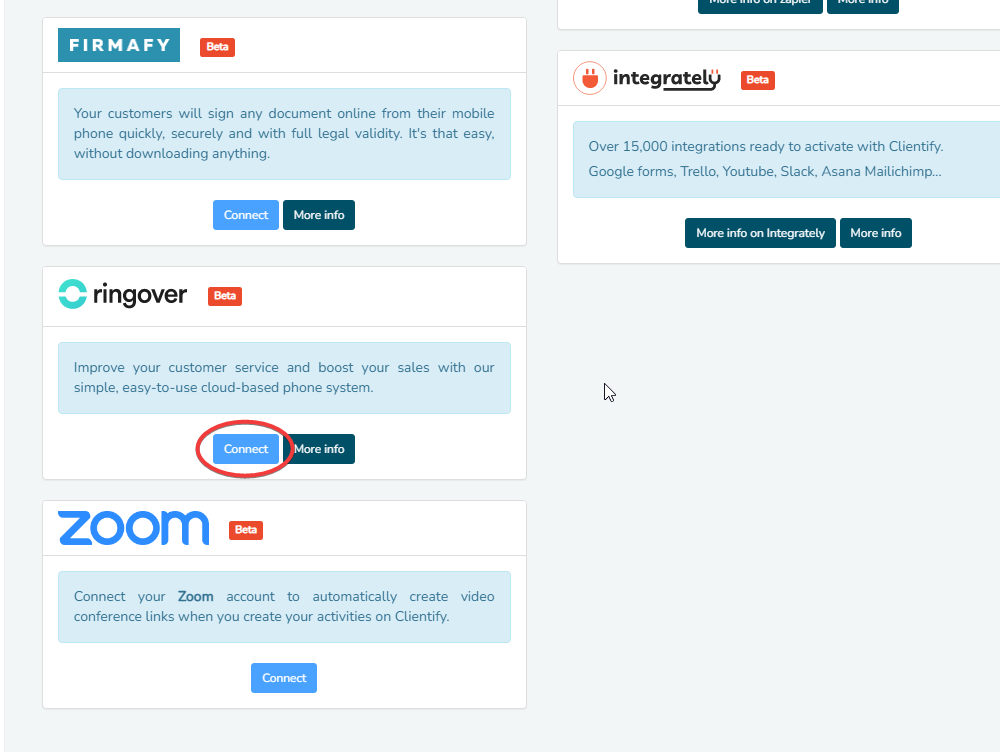 Paste the API key generated from your Ringover dashboard. Then, copy the URL of the webhook and click on "Send"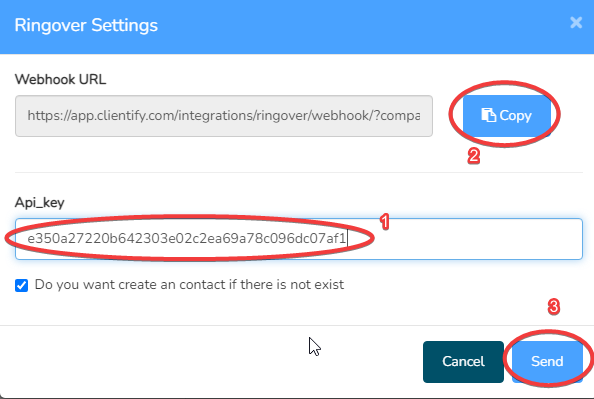 Paste the webhook URL into the Webhook menu of your Ringover dashboard in the "Ringing calls", "Answered calls" and "Missed calls" fields. Do the same in the "URL" field of the Contact Call webhook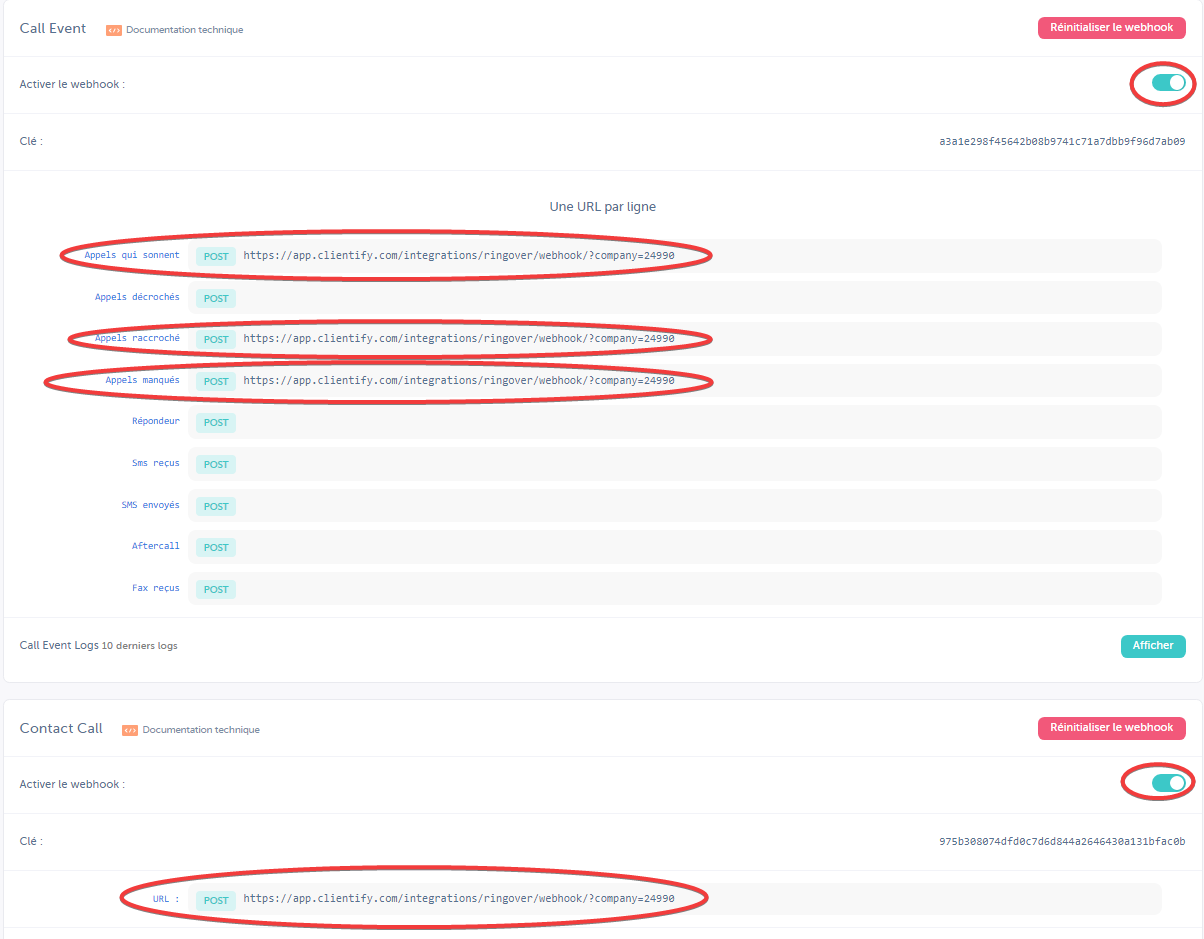 There you go, your integration is all sorted! 🎉