To add numbers to Ringover account, you first
need to be an account administrator
. 👨‍💼
💻 Go to
https://dashboard.ringover.com/numbers
.
Click on "
Add a number
" at the top of the page. Enter
the type of order
📑 you want to make (by default, you can only select one number at a time):

Indicate the address
🏟️ for which you wish to add a number as well as
the country
. You can then select the desired number format (national, mobile, etc.):

To obtain numbers for a precise location 📍, you must possess an address in the corresponding country.
For example, if you want a number with a Madrid area code, you must be able to provide a valid address in Spain.
Choose a number
from the proposed list: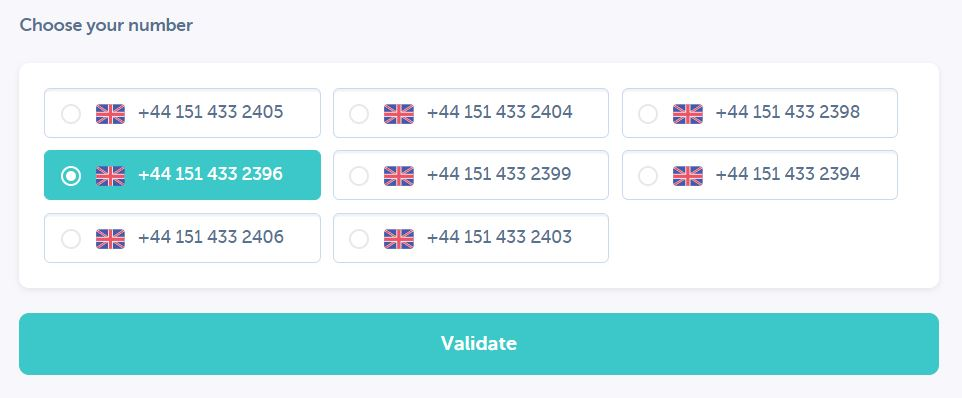 💡 You can also generate a new list of numbers 📃 if none of the suggestions suit your needs.
Once selected, the number will be automatically
added to your list of available numbers
.
Your invoice 💰
will be updated at the end of the month
to include the price of added numbers.
Now you're ready to start adding and removing RingOver numbers! 👌