Due to new regulations required for business text messaging in the United States, you need to register your brand and relevant business numbers to continue sending SMS messages to customers from your Ringover account. Please note: TCR charges you $4 each time you submit a request to register a brand.
To register your brand:
Go to Settings and select on "SMS compliance"

Once your form is submitted and approved, you will be able to create your first campaign.
To create a campaign:

Complete the campaign form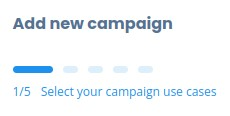 Once your campaign is submitted and approved (could take several days) you can assign numbers to it.
To assign a number to a campaign:
Select the Assignation tab

Select the numbers you want to assign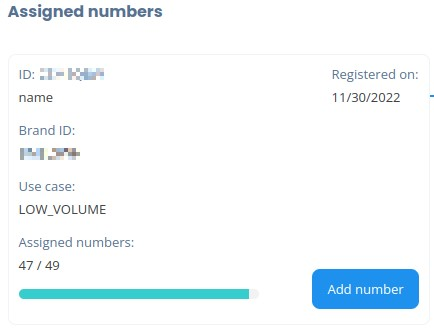 |