Technical qualification
Prerequisite: Please collect all of the technical information together before starting to complete the form (or contact the fleet manager within your company).
Head to your Dashboard
Click on your profile, upper-right corner of your screen
Select the "Tech form" (underlined in red)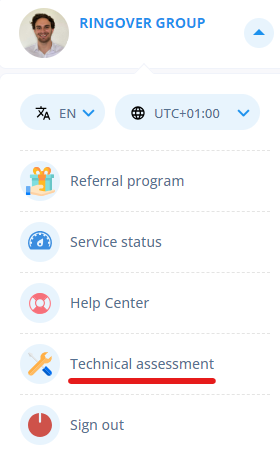 You'll be redirected to a page where you can enter the information that will help us improve the quality of our services.

Useful contacts
Head over to your Dashboard and go into the Billing section
Scroll down the page to find Useful Contacts
Click on "Add a Contact"
This page can also be accessed via the Technical Qualification page (referred to above) by clicking on the "Add point of contact" box at the top of the form.