Notes:
- You need a Power account on Ringover 💳 to take advantage of the  Pipedrive phone system integration 
- This integration must be performed by a Ringover account administrator 👨‍💼 with Dashboard access.
Method 1: from your Ringover Dashboard

💻 Go to https://dashboard.ringover.com/integrations and click "activate" across from "Pipedrive V2".

Then click on "Allow and Install" ✅.

Lastly, configure settings ⚙️ as needed.


Method 2: from the Pipedrive marketplace

💻 Go to https://marketplace.pipedrive.com/app/ring-over/410282c8bf70fa13.
Click "Install Now" 📥.

Then select "Allow and Install" ✅.

Lastly, configure settings ⚙️ as needed in your Ringover Dashboard.

⚠️ For a correctly functioning integration:
- Select each Ringover number for which calls must appear in Pipedrive.
- Ensure that the email address linked to the Ringover user account is the same as the email address linked to the Pipedrive user account.

Now all you need to do is start making and answering calls! 🤗
Your call logs, voicemails and recorded conversations will be automatically added to your Pipedrive client files.

💡 We recommend that you install the Ringover Chrome extension in order to activate Click-to-call!

For now, simply click 🖱️ on a phone number in Pipedrive to make a call: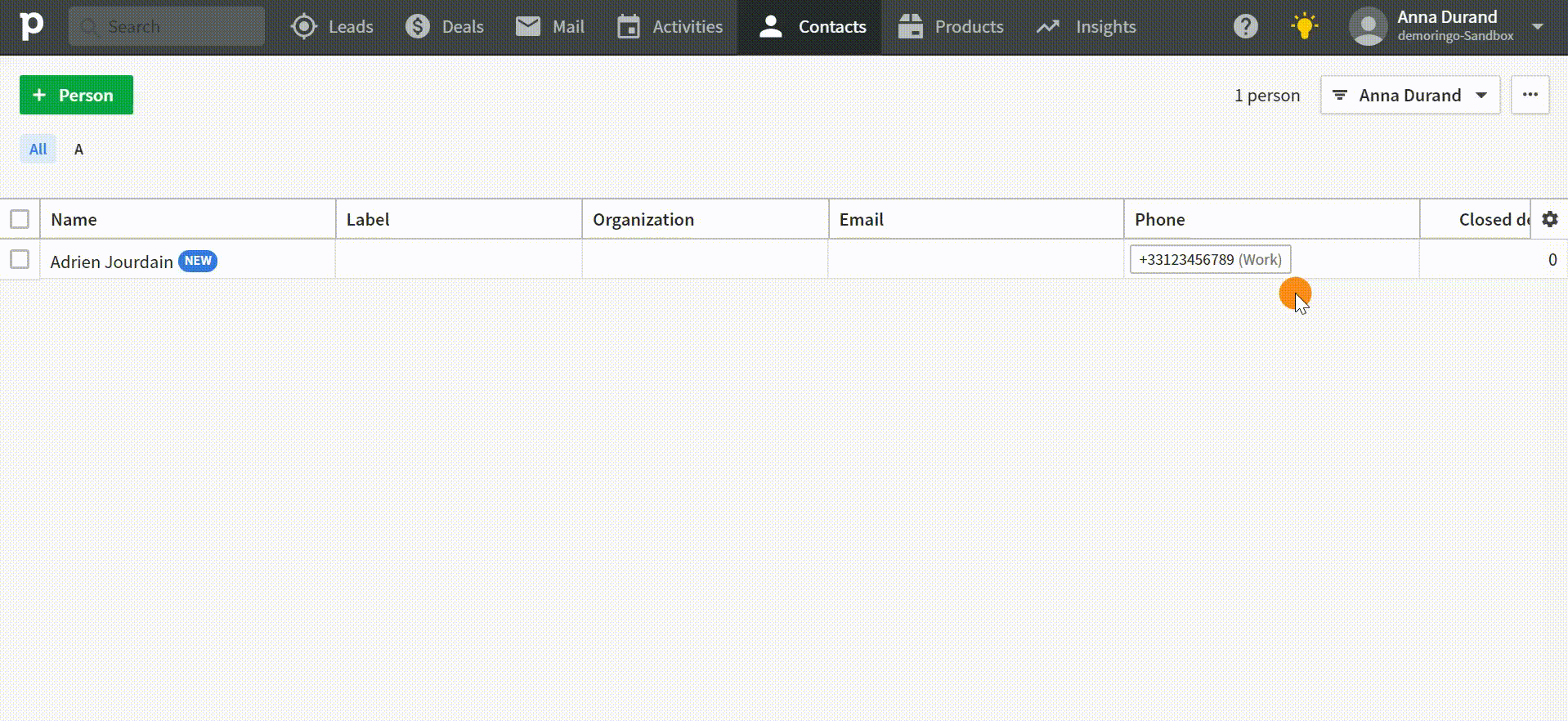 That's it, your integration is complete! 🎉