With Ringover, you can share a call log with a colleague via e-mail. This will allow them to easily access information on your call: time and date of call, call duration, tags and notes, and even the call recording if there is one.

💻 To do this, go to https://app.ringover.com/call-logs.

Select the call log that you want to share. The information for your call will appear on the right-hand side of your interface. 📝 You just need to click on the three little dots in the top-right of your interface and then select "Share via e-mail":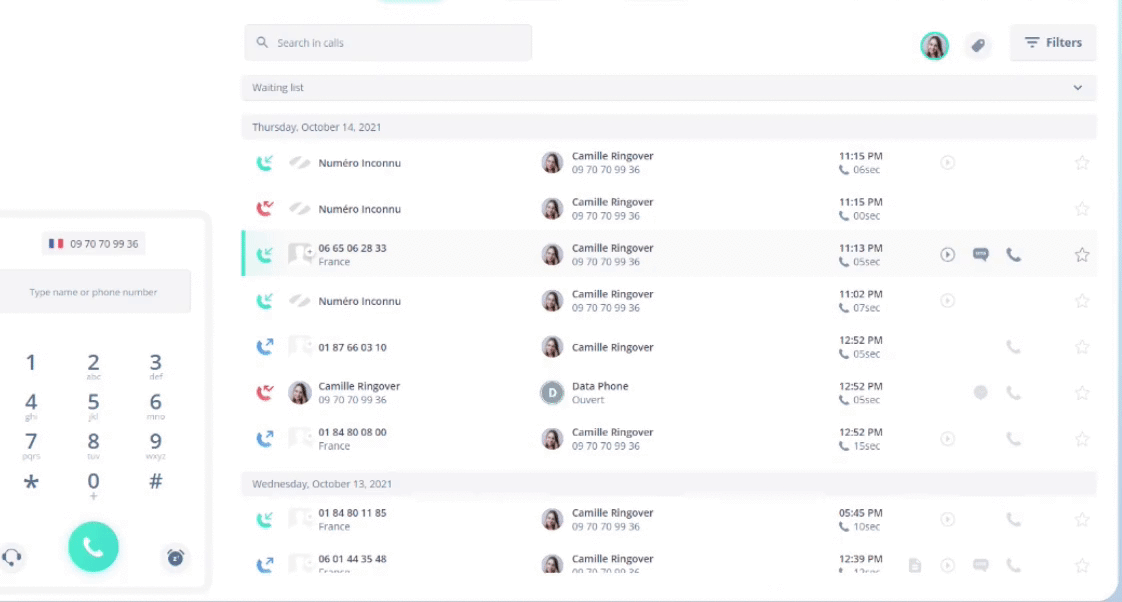 A window will open, inviting you to log into your e-mail inbox. 📧 Once you've entered your login details and granted access to the messaging service, you can simply share your call information via e-mail. 📤

An e-mail is automatically created, including all of the information from the call data. You just need to enter the e-mail address of the person you want to their this information with, and then send your e-mail.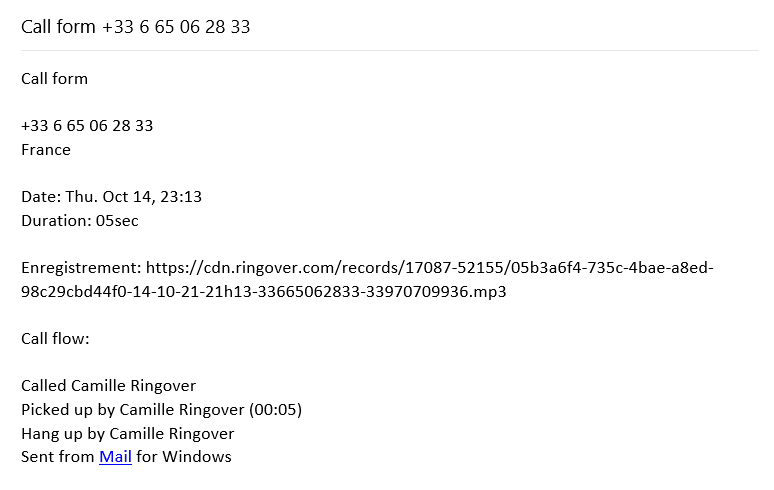 There you have it: now you know how to share your call logs via e-mail in just a few clicks! 🎉