noCRM.io is a lead management software designed for sales agents, helping them to focus on closing more transactions. By integrating Ringover into noCRM.io, you'll be able to:
Use the Click-to-Call feature
Easily pull up your connected calls and SMS messages in noCRM.io
Know exactly who you're calling and quickly access their information thanks to our contact syncing feature.
Tag, comment and record your calls, and also get call transcriptions
Access your CRM fields in your Dialer
Now, let's move on to integrating the tool 📳
How to install the integration?
Prerequisite:
You'll need a Ringover Business or Advanced account to use this integration.
The integration needs to be installed by a Ringover administrator account
The integration needs to be installed by a noCRM.io administrator account 👨‍💼
Activation
Then, enter your noCRM.io login details and click on "Activate". 

To find API Key, go into "Integrations > API key" in your noCRM.io account.
Configuration in Ringover
Next, you can customise the integration by enabling the settings you want to apply: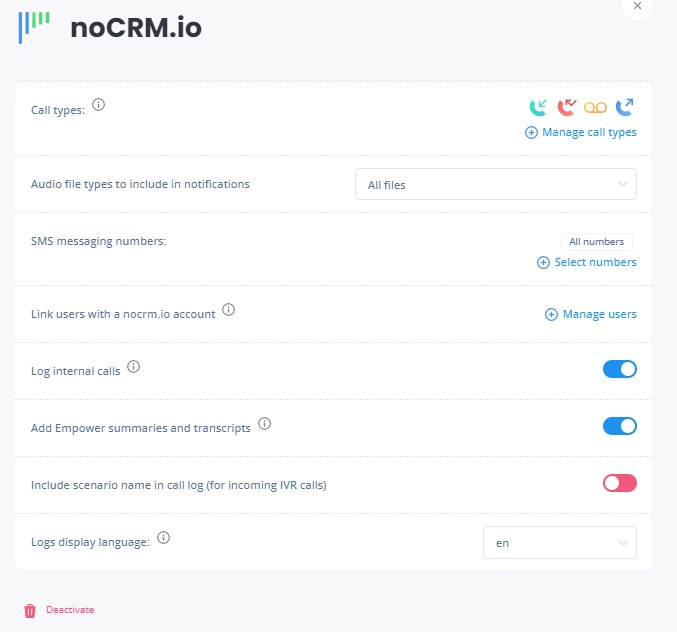 Configuration in noCRM
Access the "Integrations" menu and go into "Telephony app settings" to find more settings.

There you go, you can now find your Ringover call history in noCRM.io!