Users with a mobile number can send and receive SMS 💬 using Ringover's web-based SMS solution.
It is also possible to set up SMS marketing campaigns very simply and send SMS messages to your customers and prospects.
Step 1: Know the destinations included

SMS broadcasting is available from €0.05/SMS 💰.

This price corresponds to the sending of an SMS from a French Ringover mobile number to a French GSM mobile with a text of 160 characters.💱



Step 2: Understand billing for text messages

The costs for sending text messages are described in our pricing 💰.

💡 The cost of an outgoing text message depends on the type and number of characters. If the text message contains some special characters or if it exceeds 160 characters, the SMS will be sent with an extra charge.



Step 3: Edit text messages

The maximum length of a text message is 160 characters if the message is composed only of 7-bit standard characters.

A standard SMS uses the GSM 7-bit alphabet consisting of 128 characters including the 26 letters of the Latin alphabet in upper and lower case, 10 digits and a set of international characters and symbols.

All the characters below as well as the space (blank character) count as 1 character: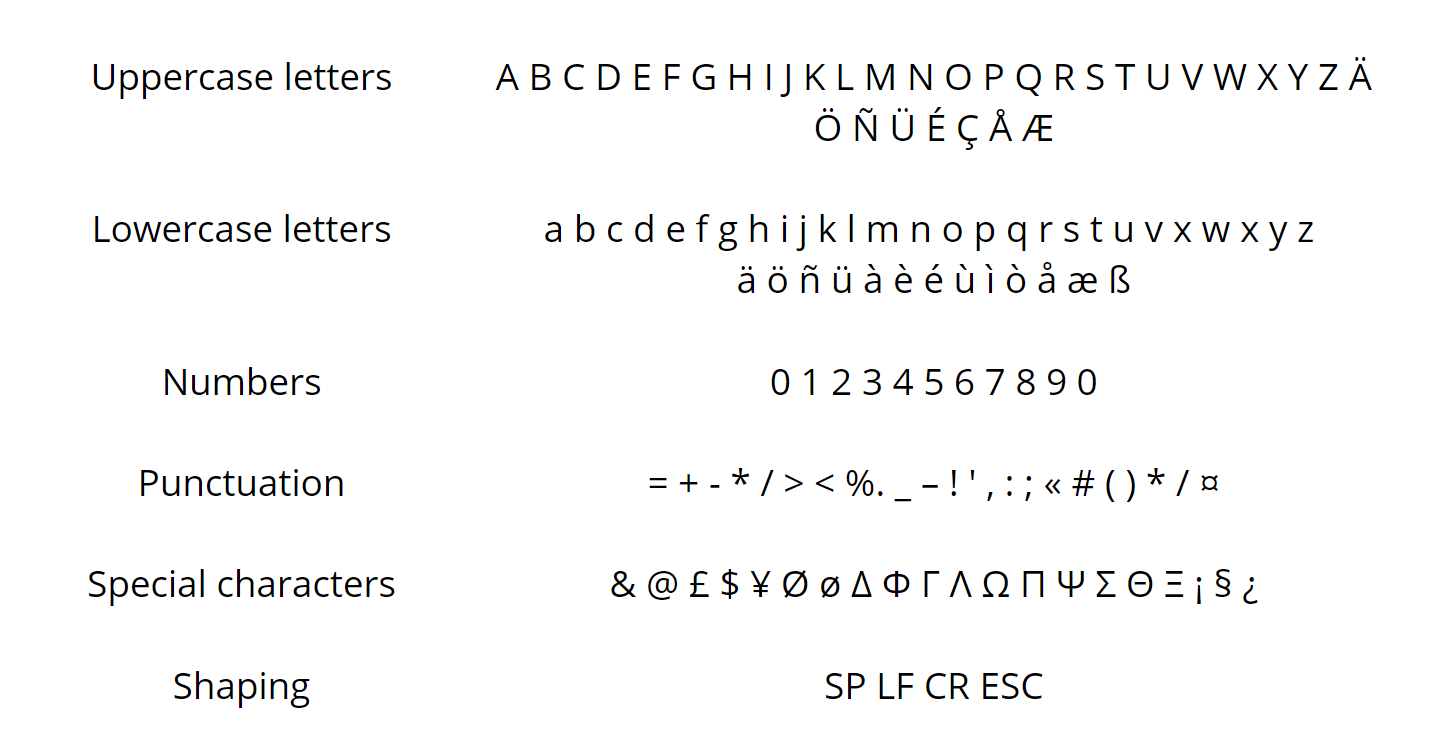 The line break that corresponds to the addition of the 2 control characters CR + LF also counts as 2.

⚠️ Characters ê (holiday) ë (Christmas) î (holiday cottage) ç (boy) œ (sister) are unfortunately not part of the GSM7 alphabet but of the Unicode alphabet (below) which greatly reduces the number of characters in the sms.



Unicode for non-Latin languages

Languages such as Chinese, Cyrillic, Arabic or Thai contain characters foreign to the GSM7 alphabet and must be sent using Unicode format. 📑

This alphabet allows to represent any character in the world but will reduce the size of sms to 70 characters instead of 160.

So here are the rate levels to remember in the case of an sms containing Unicode characters:
1 sms Unicode = 70 characters
2 sms Unicode = 134 characters
3 sms Unicode = 201 characters
etc.



Long text messages

💡 If you surpass the limit of 160 or 70 characters the text message will be divided into multiple parts, so you'll be billed for each sent text message of 153 or 67 characters maximum.

For example:
If your text message contains 180 characters of 7 bits => 2 text messages with 153 and 27 characters, respectively, will be sent and billed to you.
If your text message contains 180 characters with one character not listed => 3 text messages with 67, 67 and 46 characters, respectively, will be sent and billed to you.

Now you're ready to start sending text messages while keeping your usage under control! 👌