You'll need to be an administrator of a Ringover 👨‍💼 account to access this feature.


Step 1: Check number availability

⚠️ Before adding a user, be sure that you have an available number to assign them.

💻 Go to https://dashboard.ringover.com/numbers.

Click on "Available" to see the list of available numbers that can be assigned to a user. If there are none available, you may add a number.



Step 2: Add a user

💻 Go to https://dashboard.ringover.com/users.

Click on "Add a user." Enter the new user's email address 📧, the chosen number 📑 and the license number, then click "Invite":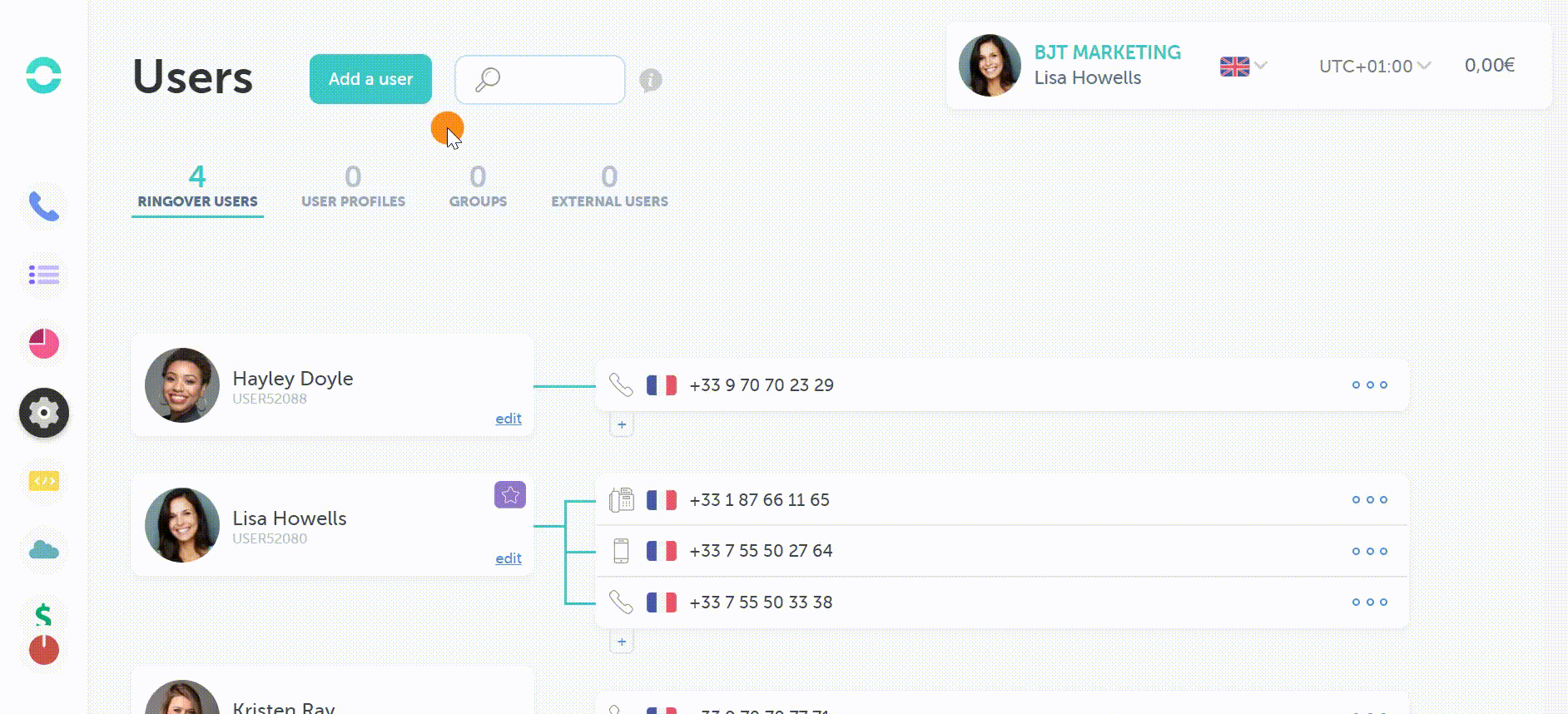 An invitation will be sent 📤 to the email address provided so that a Ringover account may be created for the new user.

By clicking "Activate my Ringover" the user will be directed to the Ringover website 🌐, where they will need to enter their name 💬, email address 📧 and password (which they will need to confirm). Lastly, they'll need to click on "Create your Ringover account".

Your new user is now added! 👍