You must first be a Ringover account administrator 👨‍💼 to be able to access the dashboard and activate this feature.


Step 1: Create and modify tags

💻 Go to Dashboard - Call tags to create and modify tags.

You can specify a maximum number of tags for a user per call. ✌ Click on "Add a tag" to create the tags you wish to use. Name each tag and give it a color 🖌️: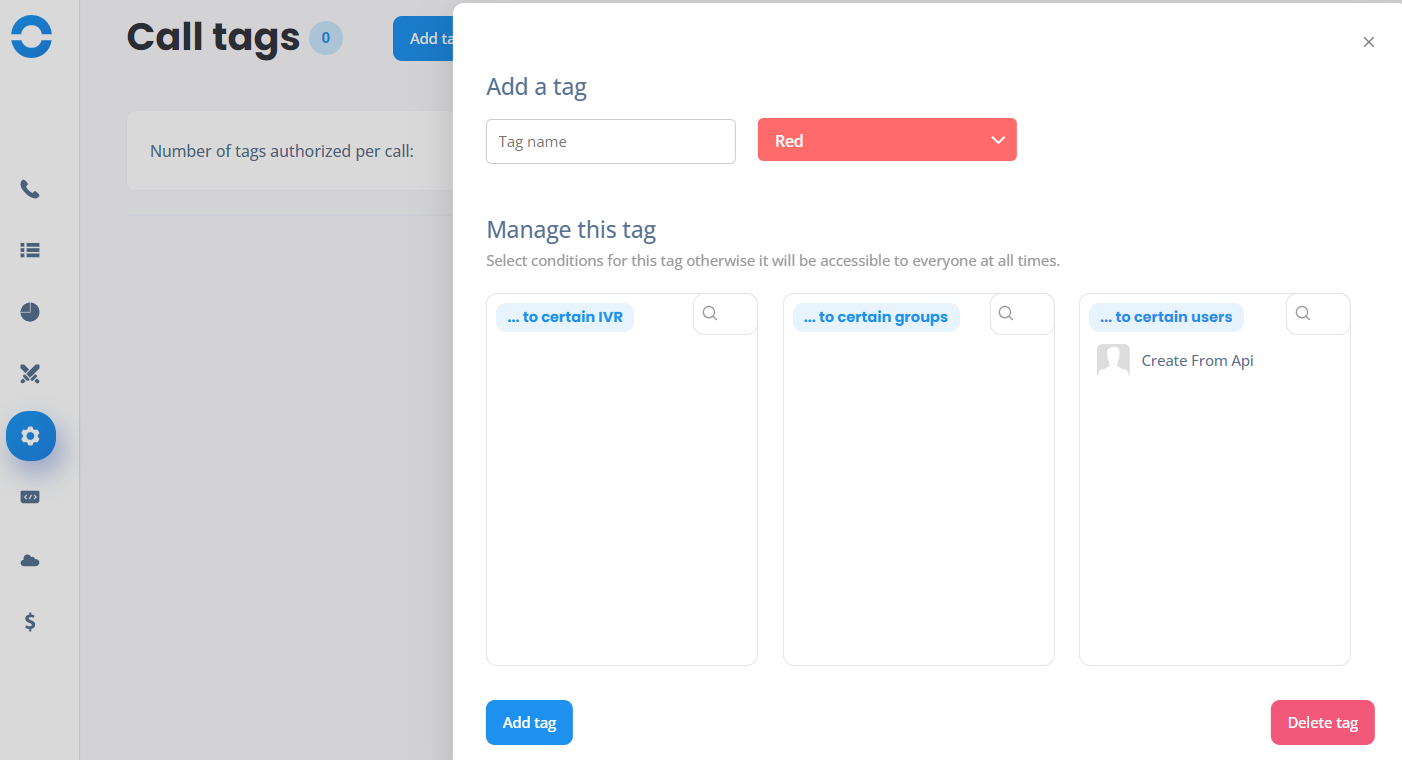 Step 2: Authorize users to tag their calls

💻 Go to https://dashboard.ringover.com/users.

Click on "Edit" below the user's name 👤 and activate the "Tag calls" feature by clicking on the cursor to make it turn green:





💡 You can also apply permissions to other users.



Step 3: Tagging calls

Your user can now tag their calls from their Ringover calls page.

Click on the tag icon next to the "Filters" button. Under each call, the tag icon will appear. Simply click on it to add a tag.

You can also add or remove tags by clicking directly on the call log.

Your user can now tag calls to easily organise them! 🎉