After-call surveys are a tool for allowing your callers to rate the quality of the phone contact they've just had with your company 🤝.

Their responses will allow you to analyse client satisfaction 😁 and determine if there is a particular need at different levels. It is thus possible to know if changes need to be made in order to improve client satisfaction ⚡.
Step 1: Access after-call surveys

💻 Go to https://dashboard.ringover.com/ivrs and click on the IVR to which you wish to add an after-call survey.

Click on a timeframe to assign it a scenario, then select "add survey at the end of the call." You may then access the survey section 📃: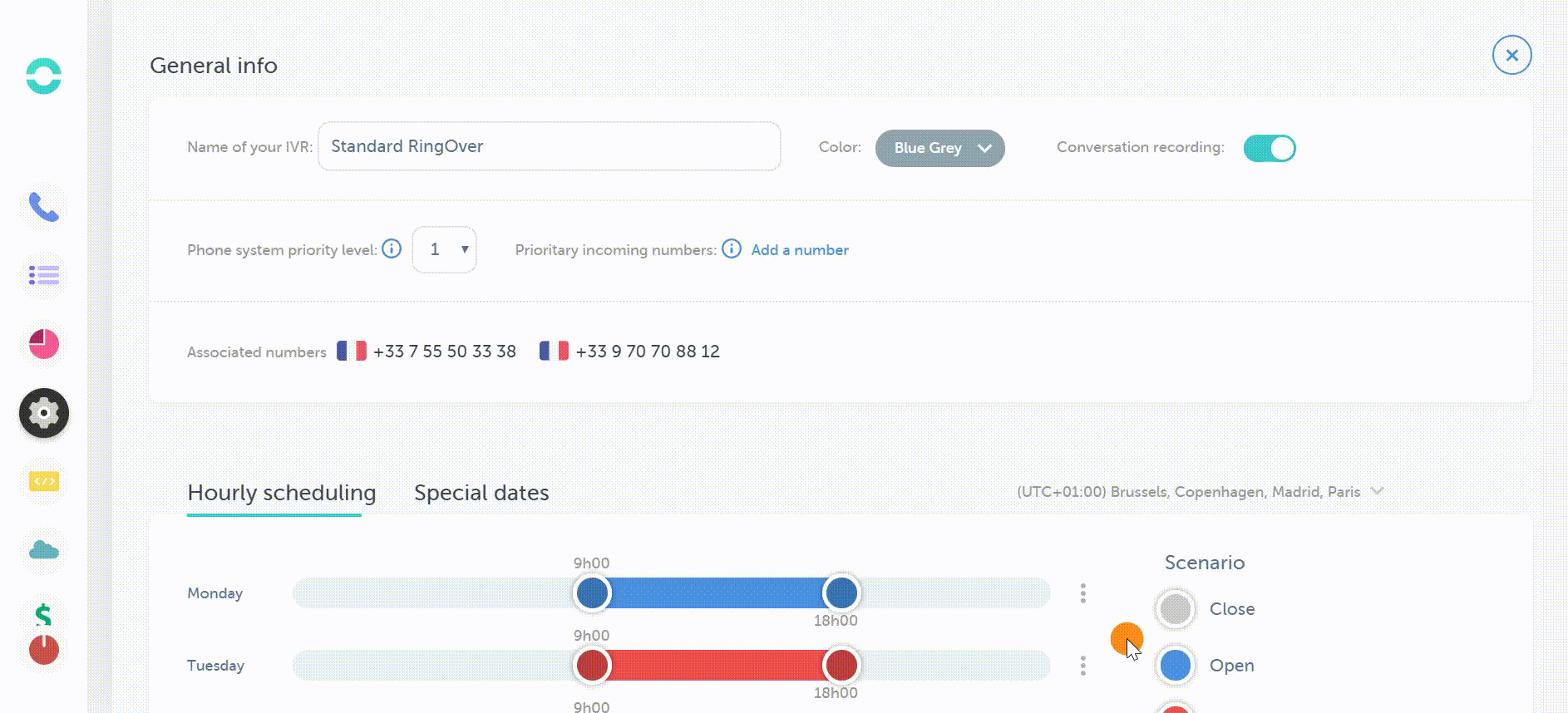 Step 2: Set up your survey

Select "Add question" 💬, then provide a title for your question (for example, "Quality of exchange"). Click on the "ask a question" button to create the question to be asked 🖊️: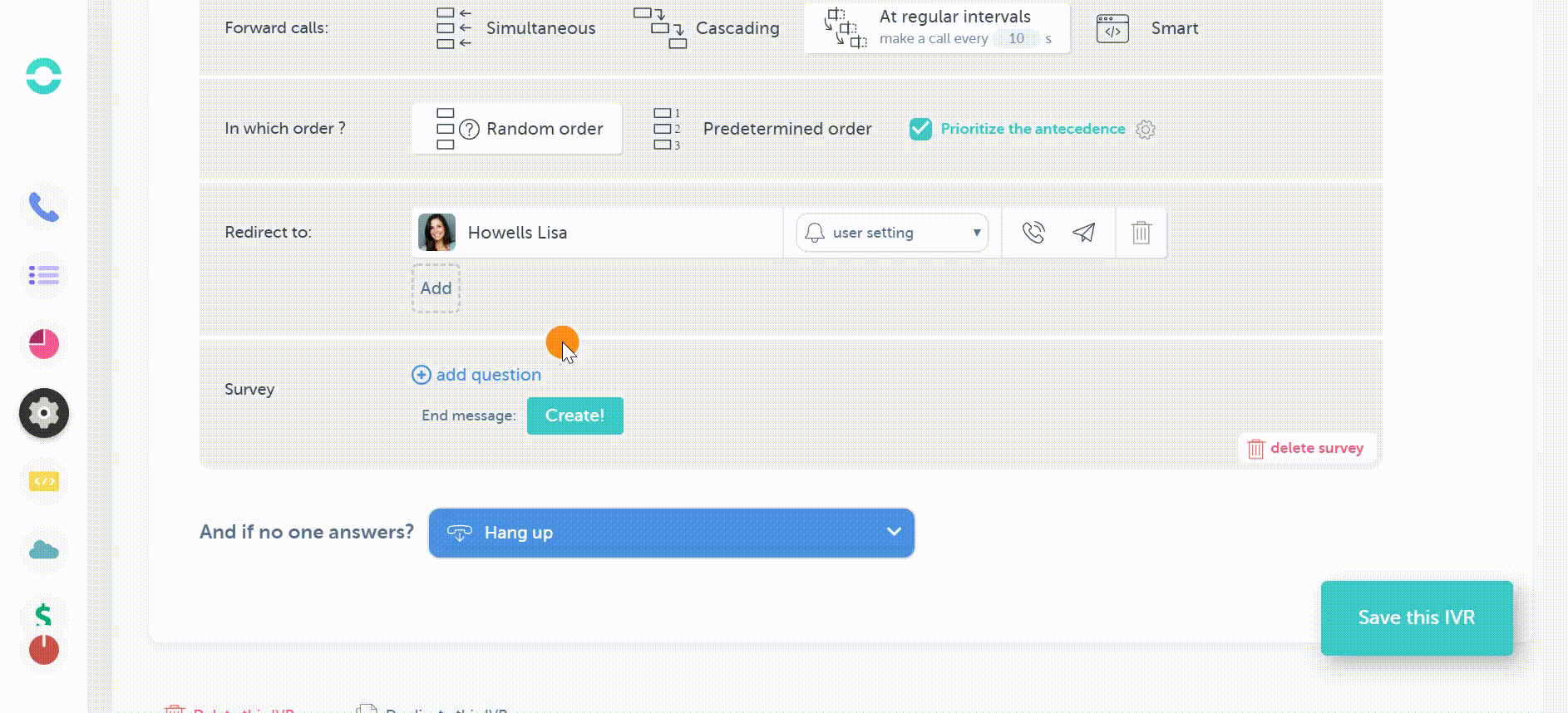 Type the text ⌨️ of the message callers will hear in the space marked "text of your announcement."

💡 If you wish to evaluate the quality of the responses provided by the agent having taken the call, you can enter your text as such: "To evaluate the quality of your exchange, please take a quick survey. How would you rate the quality of the response provided? You may select from a scale of 1 to 5, with 1 being the least satisfactory, and 5 being the most."

Select the voice that you prefer. 👍

💡 You may select from a range of voices with different accents indicated by country flags. It is recommended that you use the same language as your IVR.

🎵 Use the online studio to set voice timbre and speed as well as background music according to your preferences. Also set the number of choices the caller will have:

⚠️ The number of choices is limited to 9. There are 5 by default, which we have estimated to be ideal. Too many choices increase the risk that callers will simply hang up.

Repeat the above steps for each question in your survey.



Step 3: Create a closing message

End your survey with a message 😊!

💡 You can retrieve data gathered through your surveys under the "Logs"" section of your Dashboard.