Aliases allow
the duplication of call routing scenarios
for multiple IVR key selections.
They can be used in different situations:
Creating a geographic menu

 

🌍 ("enter a number for your region")
Asking your callers

 

👨 to identify themselves with a client or order number
Avoiding caller entry errors

 

❌ (pressing "11" instead of "1")
Your Dashboard's alias feature
saves you time
⏱ when setting up scenarios.
💻 Go to
https://dashboard.ringover.com/ivrs
and click on the IVR to which you wish to add aliases
Select "Open" (or click on the timeframe that you wish to configure) in order to access
scenario modification
🖊️.
Set up a voice menu
by selecting "
Publish vocal menu
" 🎙️ from the drop-down menu: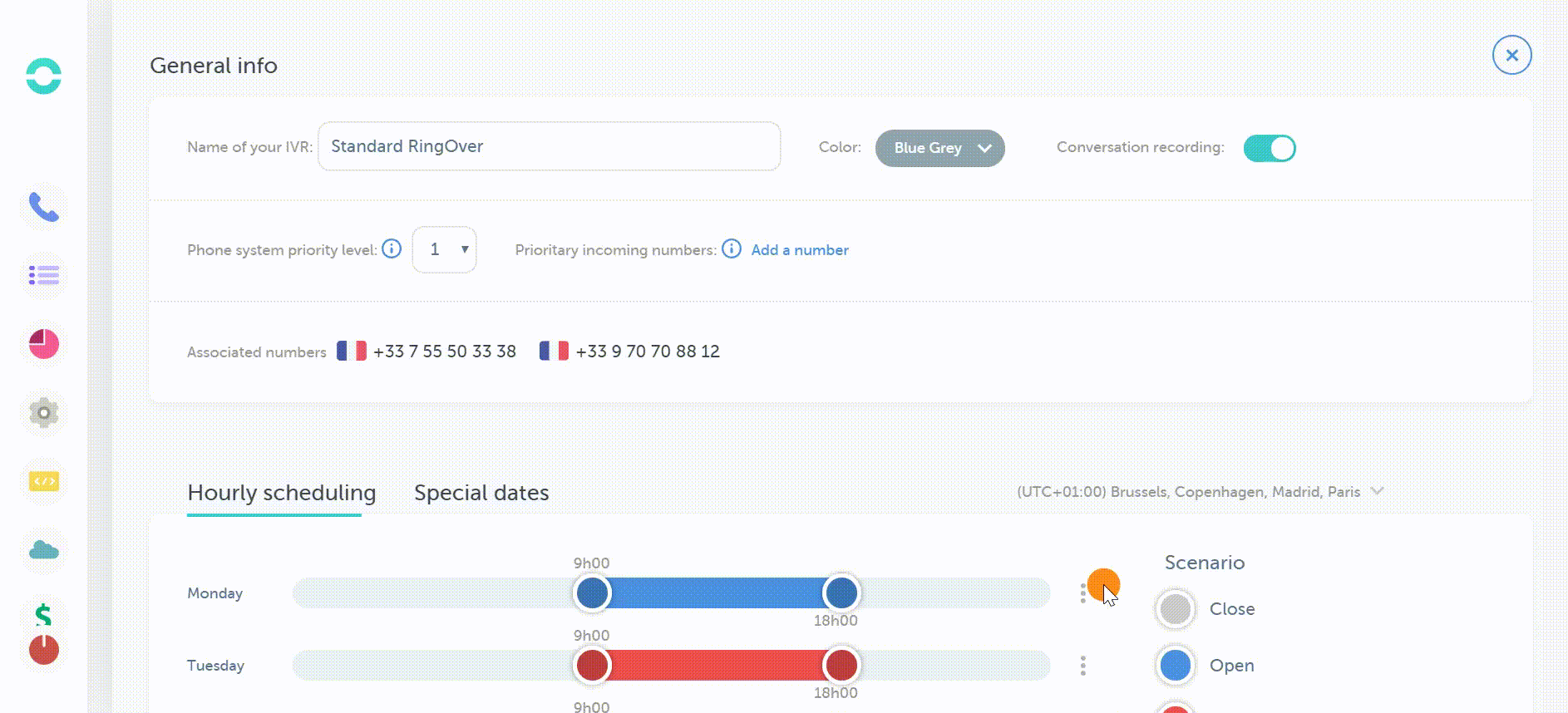 For each key selection that you wish to duplicate, click on "Add an alias," then indicate the key(s) for which
the call routing scenario will be duplicated
:

💡
Here, when the caller presses "11", the call will be routed the same as when pressing "1".