Note that you will need to have a Ringover Power account 💳 to access this feature.

So that you can avoid having to re-configure your entire IVR when you take leave 💤, we've designed a "Special dates" feature that allows you to apply another scenario (for example, forwarding to other users or voicemail) for certain dates. You can also use this feature to customize call forwarding according to your schedule. 📅

Here's how to create a recorded message for special dates ✌ (the scenario will only apply to the dates specified) :

💻 To begin, go to https://dashboard.ringover.com/ivrs.
Step 1: Add special dates

Choose the IVR you wish to modify, click on "Special dates"📅, then "Add a date" :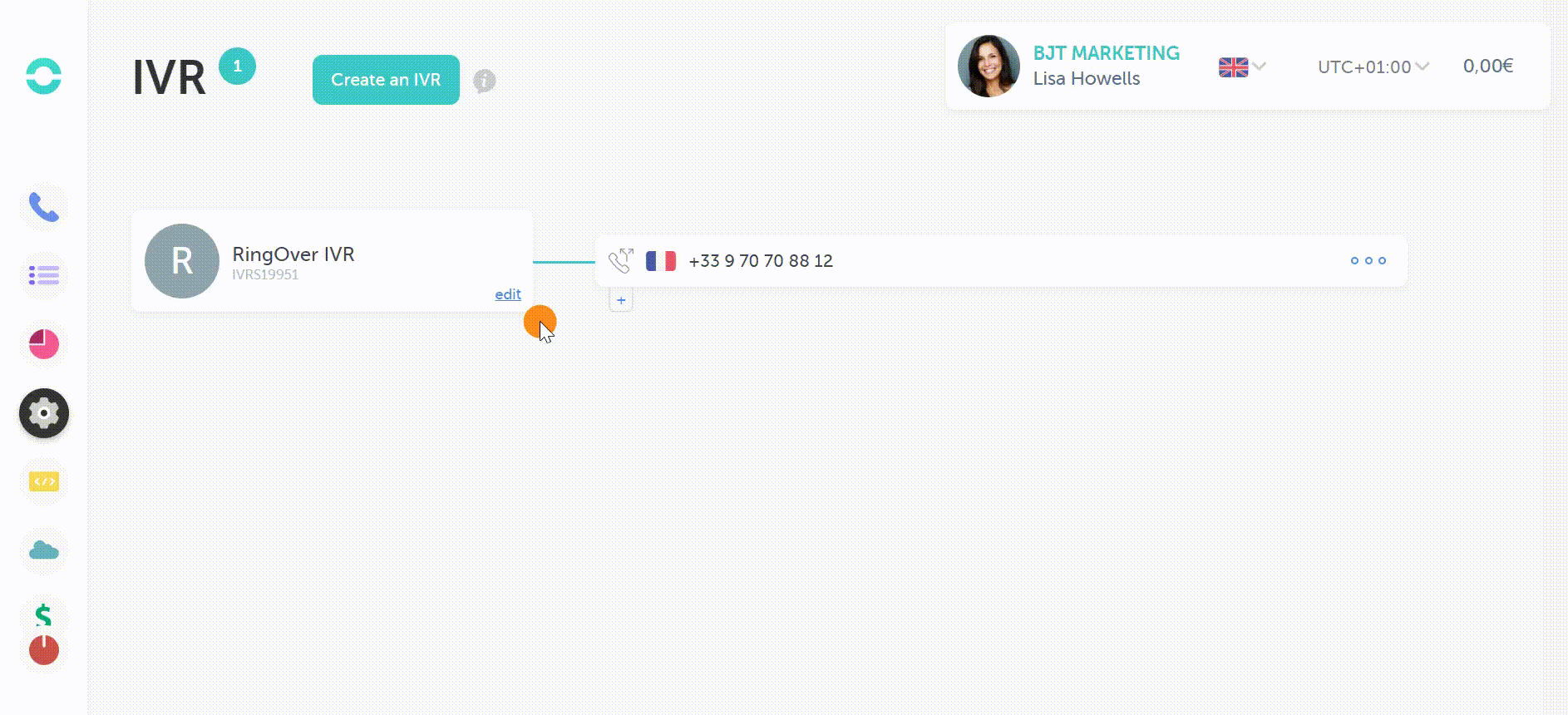 Step 2: Specify a desired period

Name and select the concerned time period, then click "Create":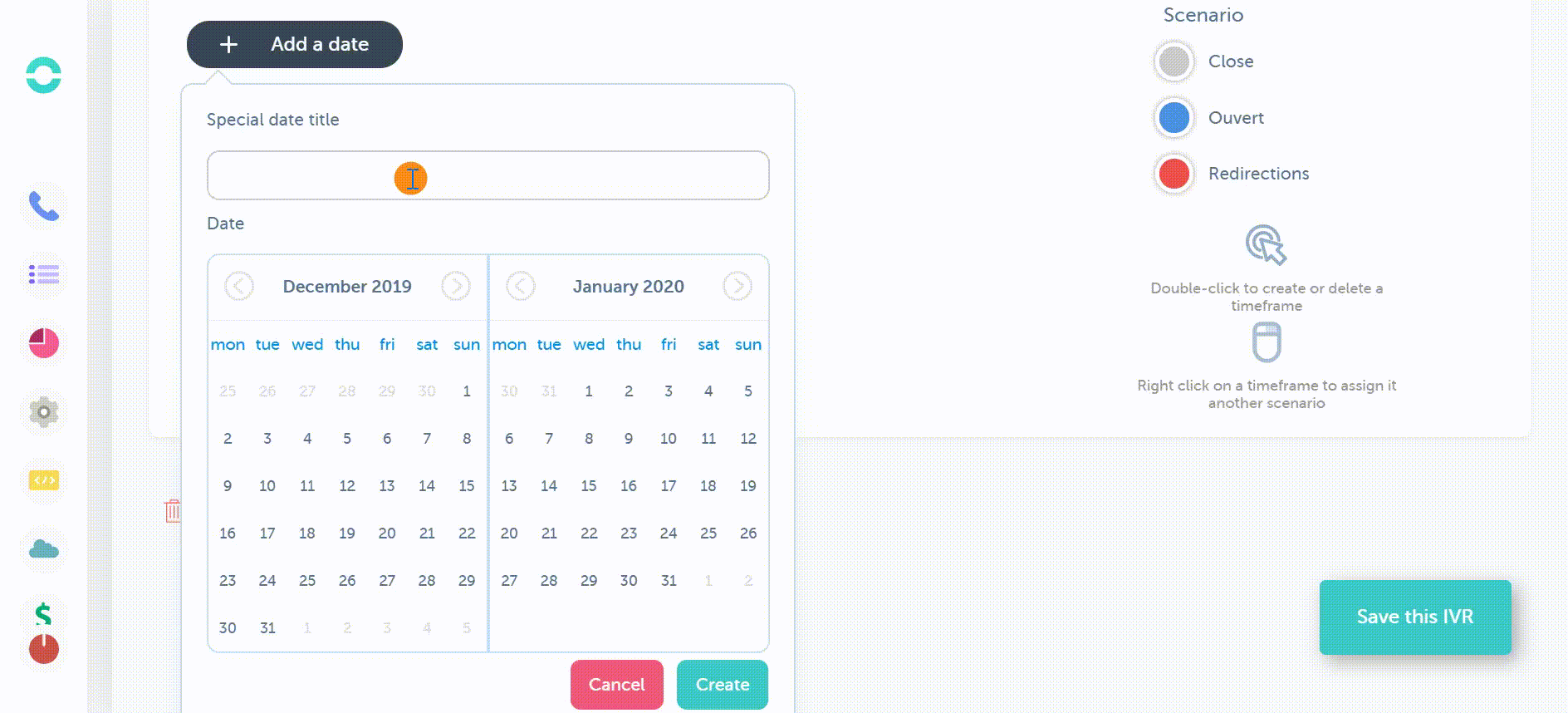 👆 In this example, a scenario will be created for December 22, 2019 through January 5, 2020.



Step 3: Define call routing rules

Right-click on the blue stripe to assign a scenario to it, then select "Create new scenario" . In the "Modify a scenario" section, configure your standard according to your needs.

For example, if no one will be in the office during this period of time, have all calls go straight to voicemail.

💡 If you choose this option, remember to record a temporary greeting as well.

Use Ringover's online studio to create a greeting that will play during these dates 🎵: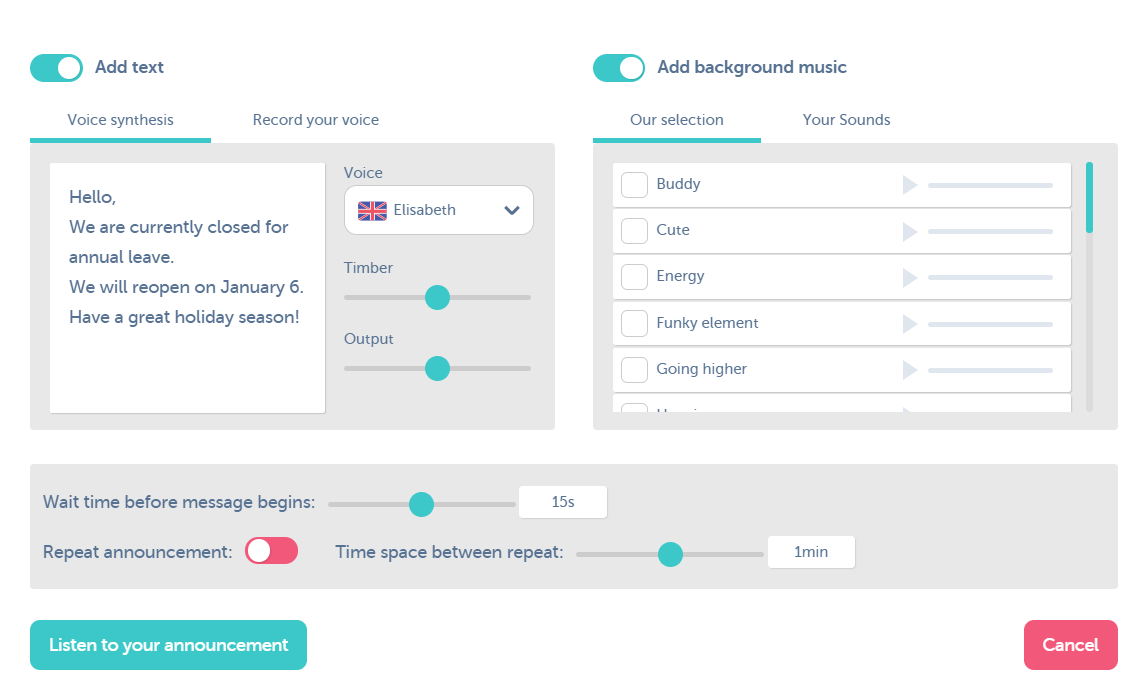 Now all you need to do is save your scenario! 👌*

See our article 📰 How to manage your business phone hours?